← Back to portfolio
Smarts, Single-Minded Dedication Make Bruins' Unassuming Sweeney Invaluable On and Off the Ice

Boston Bruins Website Feature
www.bostonbruins.com
BOSTON – Don Sweeney is an unassuming man, so unassuming that he barely appears in the Boston Bruins' dusty record books. Other than his biography and the all-time team roster, nary a trace of him can be found in the Bruins media guide.
Sweeney takes great pride in his humble demeanor, quite befitting a defenseman's defenseman, which he most definitely is. Predictably, the areas in which he'll often appear among the team leaders are plus-minus rating, blocked shots, ice time and hits.
"It's my character to be quiet and unassuming," says Sweeney, an assistant captain. "I just go about my business."
Sweeney is an intriguing case study, this son of St. Stephen, New Brunswick. Although he hails from the Canadian hinterlands, much like the Big Bad Bruins of the early 1970s, he has little in common with them other than his ability to knock the snot out of an opponent. Don Sweeney is a Harvard man playing a brutal game, and he does so exceedingly well.
"He's a true professional in how he approaches everything: the game, his life and his dedication to whatever he does," says Bruins captain Ray Bourque. "He's a hard-working guy, on and off the ice. He prepares really well and he's a smart kid."
That combination of smarts and single-minded dedication have kept Sweeney in this big man's business for 12 years now. With only 214 career points and no goals since January 1999, it certainly hasn't been his play-making ability.
In fact, Sweeney has found a niche in Boston because of his throwback work ethic. Despite his Harvard pedigree, he has embraced the organization's lunch pail approach to the game, suiting up for 793 games and counting. Among active Bruins, Sweeney trails only the Pan-like Bourque, who is approaching 1,500 games played.
"It's obviously been a privilege to play with him and getting to know him off the ice," Sweeney says of Bourque. "He's a remarkable family man with great values. He's a person any young player, even any athlete, should emulate."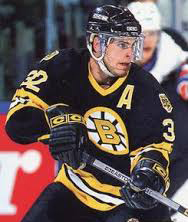 So that's exactly what Sweeney has done. On the team's all-time games-played list, Sweeney is ninth. Only Hall of Famer Johnny Bucyk (1,436) and Bourque are probably out of reach. Barring injury or a release, Sweeney, who is 33, can surpass Wayne Cashman (1,027), Terry O'Reilly (891), Rick Middleton (881), Don Marcotte (868), Dallas Smith (861) and Hall of Famer Aubrey "Dit" Clapper (833).
Longevity, even at Sweeney's relatively small size (5'10", 184 pounds), isn't a great shock. Plenty of players his size have had Methuselah-length careers. Few, though, have survived long playing his bruising brand of hockey.
"I've always felt like I've been up against the wall – I don't want to say overachieve – in terms of finding a way to battle despite my [small] size and such," says Sweeney. "I've learned to play within my limitations and to try to be a better player."
In the offensive zone, his limitations are obvious (whether this is by choice or not is unclear). In the defensive zone, he has few. This year, Sweeney leads the Bruins and is among the league leaders in hits with 191. He's also third on the team with 51 blocked shots and is fourth in average ice time (20:20 per game). Although his plus-minus ratio is a disappointing minus-9 this winter, he led the Bruins with a plus-14 a year ago.
"I like to think I come to play every night," Sweeney says. "Although I haven't played particularly well as of late, I provide some stability back there."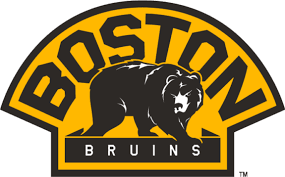 Which is exactly why, as he evolved into a veteran, Sweeney was gradually weaned from Bourque's line and paired with younger skaters. His latest partner is up-and-comer Kyle McLaren. Sweeney's intensity and physicality have begun to rub off on the 6'4", 219-pound McLaren, who, at last count, was second only to Sweeney in hits (175) on the club.
"I've learned some great things from Cam [Neely] and Adam Oates," says Sweeney, who now shares those trade secrets with McLaren. "I enjoy playing with Kyle back there; he's a great young player who will emerge as a real star in this league."
Sweeney has never achieved star status, but the Bruins have never been about stars. While the Canadiens are known for Flying Frenchman and such, the Bruins' trademark has long been a rough-and-tumble, intense, defensive style -- Sweeney's stock in trade.
"Every time I put the sweater on," Sweeney says, "it may or may not be the last time, so I go out and play with the courage and conviction that you should play with."
During one of his brutally honest assessments of his team, Boston GM Harry Sinden recently cited Sweeney as one of the few Bruins having a good year. Sweeney might suit up in those garish yellow jerseys on occasion, but he'd be equally comfortable in one of those three-legged Bruin sweaters of the Eddie Shore era.
"I'm grateful for what [Harry has] provided for me in this organization," says Sweeney, who also expressed thanks for the support afforded him by Sinden and the Bruins during a private, intense battle that he recently endured.
Last spring, Sweeney's wife, Christine, gave premature birth to twin boys. For the first time, hockey was a release, an escape from the grinding pressures of real life. Born three months early, Jarrod and Tyler engaged in a touch-and-go fight for life. When he wasn't with the boys at Beth Israel, Sweeney found solace at the rink down Storrow Drive.
"Hockey was the easy part of it; it was a distraction," says Sweeney, whose sons are now doing well. "It was an enjoyment to go out and play because it was a break from what was happening [at home].
"I have a wife who is incredible," adds Sweeney. "Her character through this whole thing really held things together. She showed a tremendous amount of strength through the whole ordeal. I'm very proud of her and the boys."