New Kids Rock Mass. Eye & Ear's Sense-Ation Gala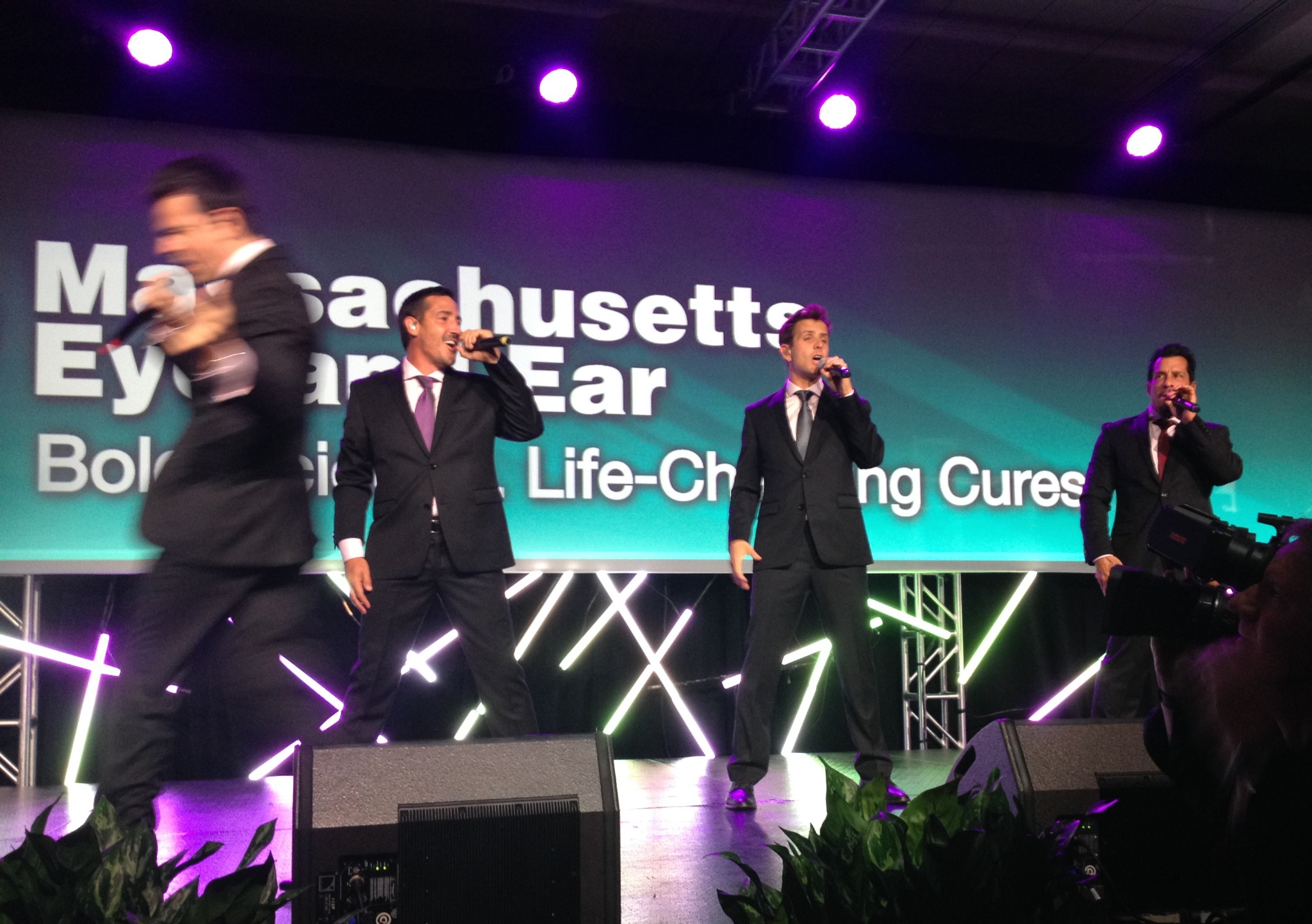 In one of my more enjoyable assignments while at the Mass. Eye and Ear Infirmary, I live-tweeted the New Kids on the Block performance at the 2015 Sense-Ation Gala, the hospital's annual fundraiser.
Without a department camera, I had a limited toolbox, so my iPhone got quite the workout trying to keep up with the eternally young New Kids . . .
Below please find several tweets from the event, and a retweet or two mixed in.