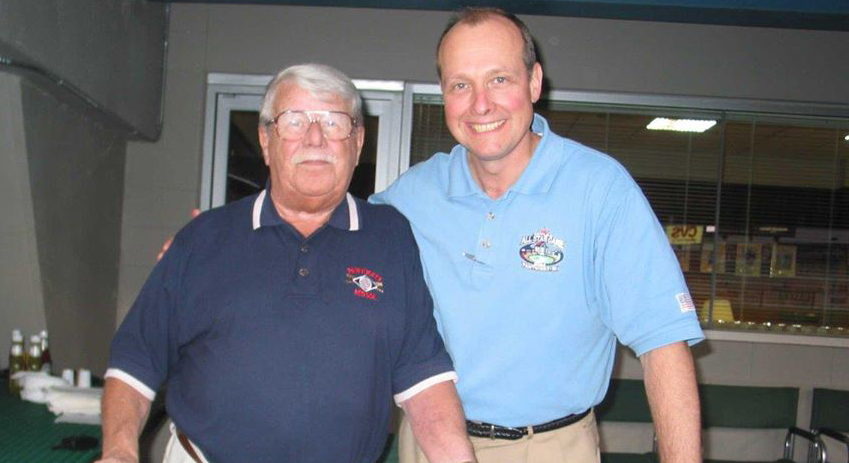 ← Back
Mondor's Midas Touch Transforms PawSox into Major Minor League Success Story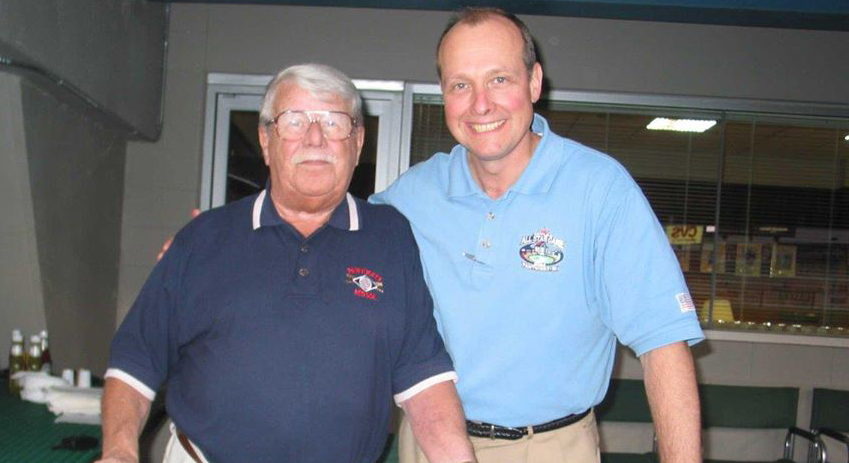 Deceased PawSox owner Ben Mondor, left, and President Mike Tamburro transformed the PawSox into a winner on and off the field.
New England Sports Network (NESN) SportsCircuit Website
PAWTUCKET, RI -- Pawtucket Red Sox owner Ben Mondor is a born storyteller. He loves to talk . . . about anyone and anything but himself. A master of conversational deflection, the famously humble Mondor facetiously began a recent profile interview, "Well, you see, it's a long story. I was born in a log cabin . . ."

Mondor, a business turnaround expert who has transformed the once-pathetic PawSox into one of minor league baseball's greatest success stories, was actually raised in Nova Scotia and Quebec, Canada, where he spent his early years speaking French. He graduated from Mt. St. Charles High School in nearby Woonsocket, and spent time in the Pacific Ocean as a U.S. Navy navigator.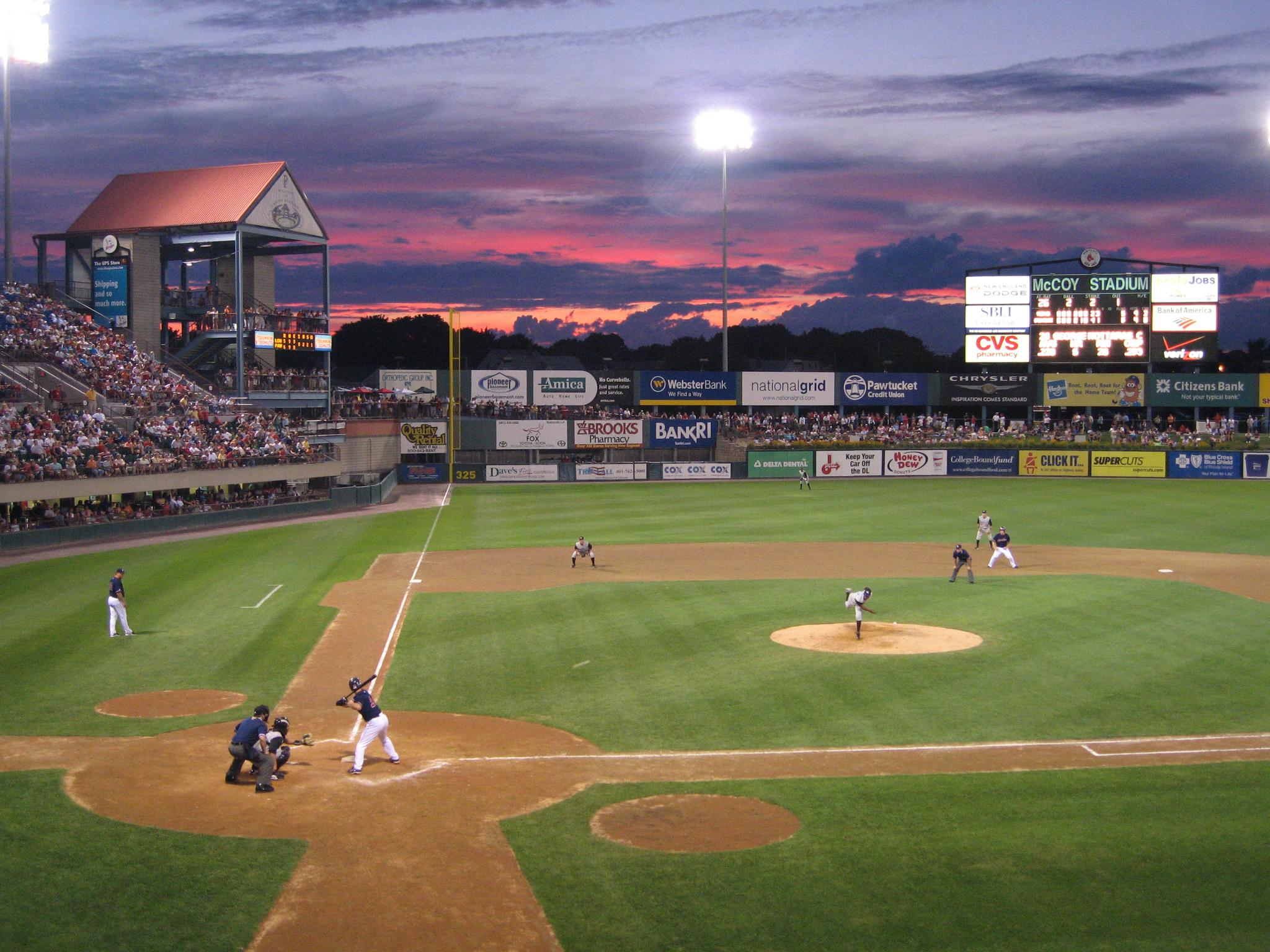 Twilight at McCoy Stadium.
For our purposes, considering this is a sports piece, we'd be best served by starting our story almost 20 years ago in decrepit McCoy Stadium, where Mondor and recent UMass-Amherst graduate Mike Tamburro were surveying the field and stadium. Mondor had already amassed a fortune. He had dabbled in real estate and machinery, but found that his forte was turning around bankrupt businesses.

After turning around 17 bankruptcies, Mondor had turned his eyes toward No. 18, the lowly Rhode Island Red Sox, who regularly suffered from poor attendance and unsavory clientele. When they first stepped into Pawtucket's municipal monstrosity, Mondor and Tamburro exchanged an uneasy glance. This, thought Mondor, just might prove his undoing.

"This place here was awful," recalls Mondor. "The field was just a bunch of dirt. We walked into a cesspool. There was a load of creditors, the Internal Revenue (Service) and God knows what. And they all wanted our scalps."

At the behest of former Boston Brave hurler and prominent Rhode Island banker Chet Nichols, Mondor and Tamburro walked into a virtual vipers' nest at McCoy. Far from the sparkling clean facility that annually draws upward of 350,000 fans now, the McCoy of yesteryear was a dank, dark, depressing place to watch a ball game.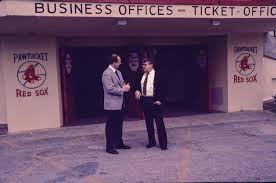 Tamburro, left, and Mondor frequently greeted fans at the ballpark entrance.
The prior tenants, the Rhode Island Red Sox, declared bankruptcy, picked up their baseballs and bats and left the good business people of Greater Providence clutching a staggering $2 million in unpaid invoices. This was 1977.

"Chet Nichols was a local hero here in Rhode Island," recalls Mondor. "He was a very good pitcher in the major leagues, and was very powerful here, locally."

Nichols was powerful enough to con Mondor out of an early retirement, convincing the wealthy retiree that he was too young for shuffleboard at age 50. So came the endless meetings with Nichols and then-Boston General Manager Haywood Sullivan, who introduced Tamburro, then toiling as an administrator in the Red Sox rookie league, to Mondor.

"We ended up in Fenway Park with Haywood Sullivan, and then we ended up down here [in Rhode Island] drinking scotch," remembers Mondor.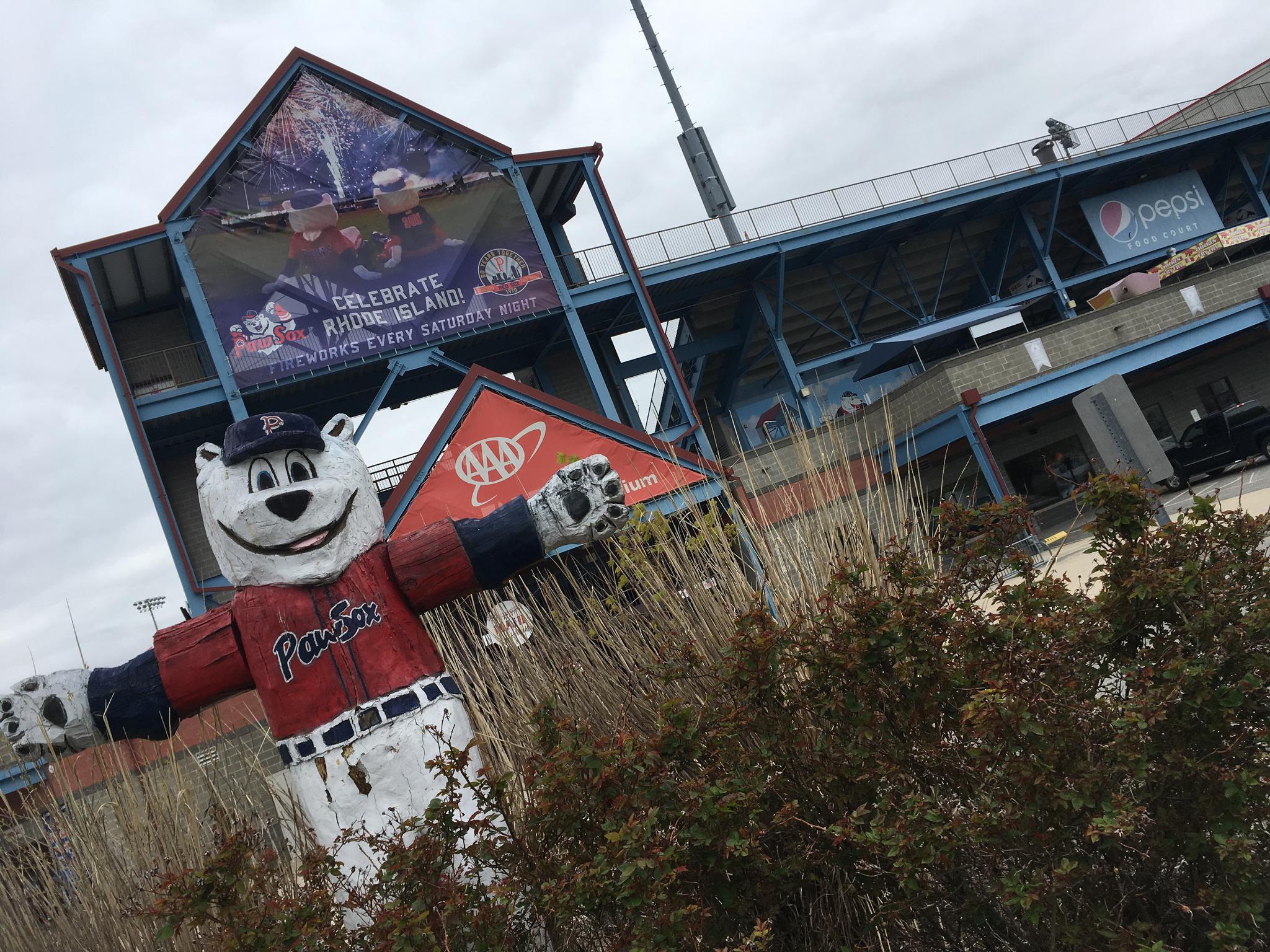 McCoy Stadium underwent a major renovation in 2000.
The only way Mondor would agree to man the helm of Rhode Island professional baseball's sinking ship was to scrap the ship and get a new one. Mondor, who had dealt with bankruptcies for most of his adult life, wanted nothing to do with Pawtucket's Pandora's Box. Fortunately, Seattle and Toronto had just been awarded expansion franchises. Mondor was handed one of the two Triple-A expansion franchises and the old Rhode Island Red Sox were banished to Vancouver, British Columbia.

But the Rhode Island creditors were never good at geography. Despite majoring in dollars and cents, these folks lacked common sense. They didn't understand that the organization that owed them was now setting up shop in Canada's Wild West.
"We told them we're different people," says Mondor. "As far as they were concerned, it was Red Sox baseball at McCoy Stadium. And I don't blame them for that."

It took untold years of hard work just to establish a shred of credibility in the Rhode Island business community, but Mondor and Tamburro did just that – and more.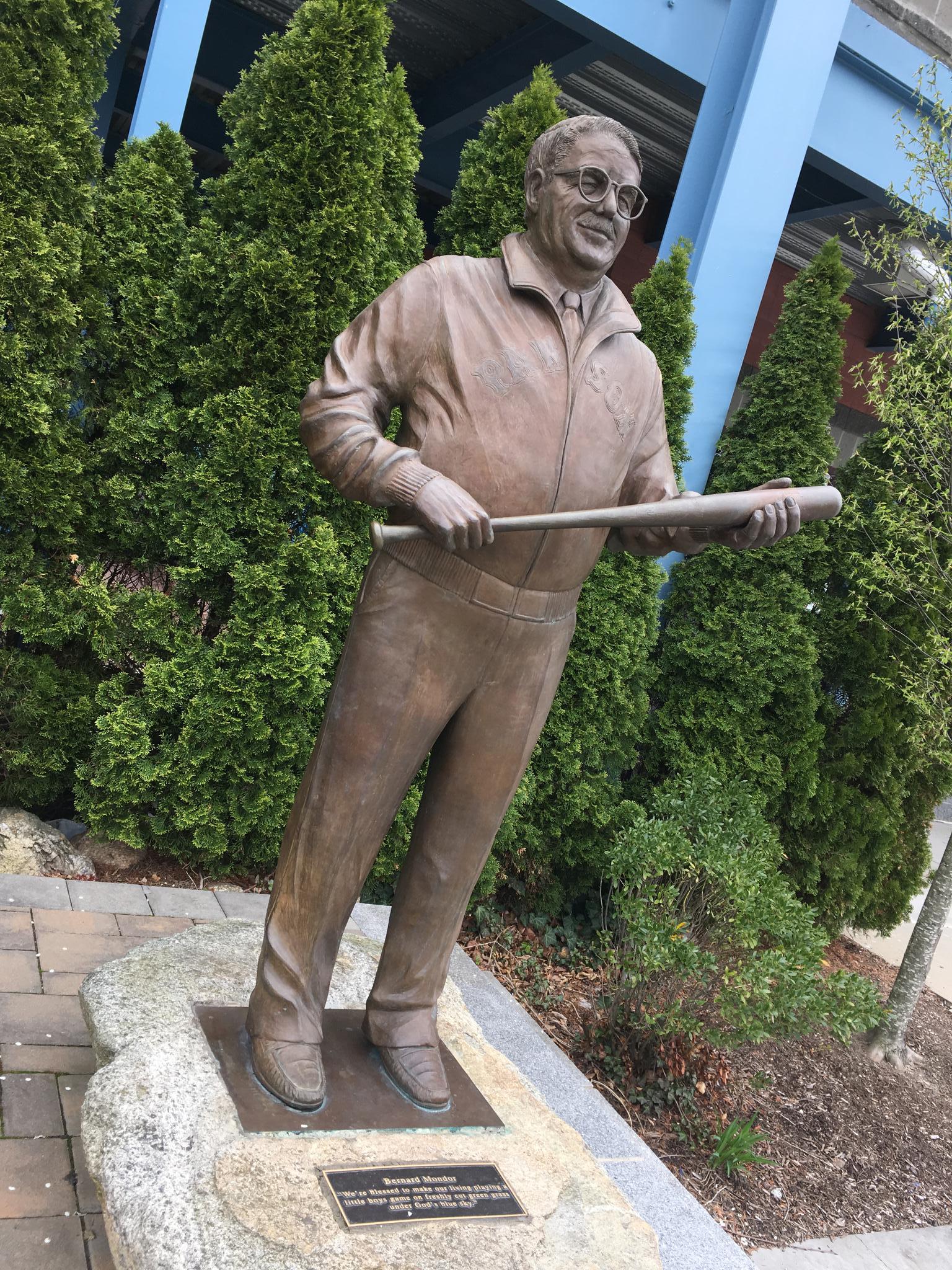 As Mondor did in life, his statue greets fans as they approach McCoy Stadium.
A major part of this minor league rebuilding effort was transforming the honky-tonk atmosphere of McCoy into a family-friendly environment. Where rowdiness, excessive drinking and drug use were not uncommon sights in the McCoy stands, Mondor insisted on good behavior and eventually weeded out the troublemakers. (To this day, PawSox PA man Jim Martin announces that drinking, cursing or other unruly behavior will be grounds for immediate ejection.)

That brings us to the crux of this enterprise – affordable family fun. Make no mistake, though, this is an enterprise. Mondor is in the business of making money, but he's in the business of making money the right way, offering fans an opportunity to watch budding big league stars without applying for a bank loan. On game day, a fan can park for free, pick up a front-row seat for $5 and enjoy very affordable food (the massive $2 popcorn bucket cannot be beat).

Thanks to Mondor and Tamburro, McCoy has evolved from a ramshackle, run down park into Pawtucket's crown jewel, the one shining beacon in a gritty, run-down abandoned factory town.

"I remember when we drew 200 people a night," Tamburro says of the early years, a sharp contrast to the 6,500-plus that commonly attend a midsummer game now. "[You never forget] how important every single fan is to you. Those are the lessons we learned 20 years ago that we try and continue to teach today and not forget.

"Anybody who comes to this ballpark is doing us a favor," adds Tamburro, now PawSox president. "With the wide variety of recreational activities out there today, if they choose to come to McCoy Stadium, they're doing us a favor and we can't forget that."

Since this story was written in 1999, Ben Mondor passed away in 2010. Much to his chagrin, this writer is sure, a bronze statue of Mondor welcomes McCoy visitors near the ticket office. Both Mondor and Tamburro are in the International League Hall of Fame.