← Back to portfolio
Mass. Hysteria Comes to Salem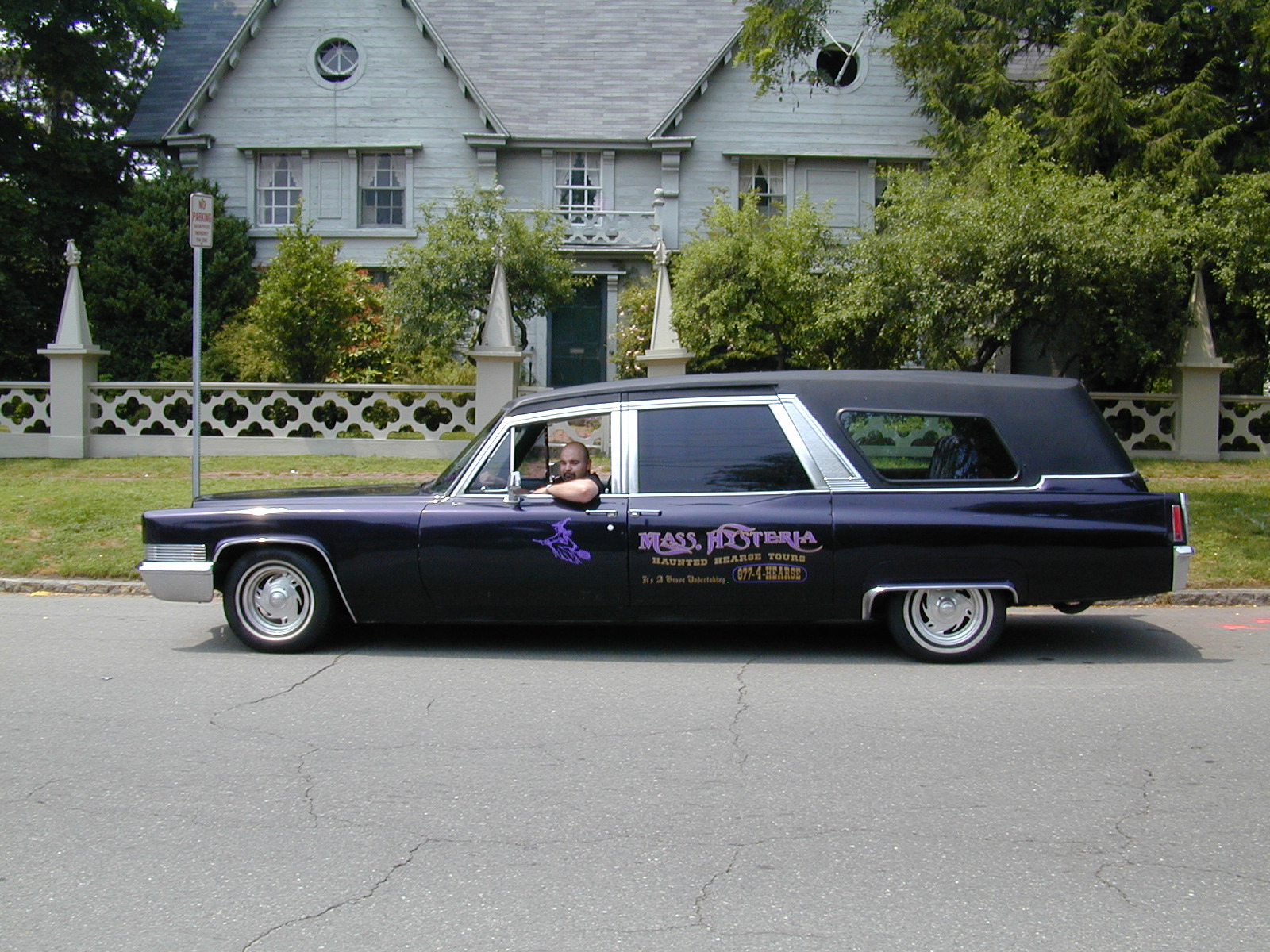 From AAA Horizons Newspaper


Of the many ghost and "frightseeing" tours in Boston and Salem, few stand out like Mass. Hysteria's Haunted Hearse Tour of Salem.

First, Mass. Hysteria boasts the most unique transport of the group, a 1969 Cadillac hearse named Angelique. Like the raven of Poe's imagination, Angelique is black, yet glows a deep purple when viewed from an angle. With fire-belching dual exhaust pipes and a roaring motor, she's the star of this show.

Second, it doesn't focus solely on Salem's infamous witchcraft hysteria.

"People tend to get 'witched' out," says Mass. Hysteria co-founder Doug Antreassian, a former radio personality. "We want to convey that Salem's bad luck did not begin – or end – with the witchcraft hysteria. So our stops are before 1692, and we go right up to the present."

While some of the sordid stories told in Angelique do refer to the city's history of witchcraft, they're tangential in nature, such as the tale of Giles Corey. At age 83, accused of being a witch, Corey refused to submit a plea in court, knowing that entering a plea would entitle the court to seize his property and leave his family destitute.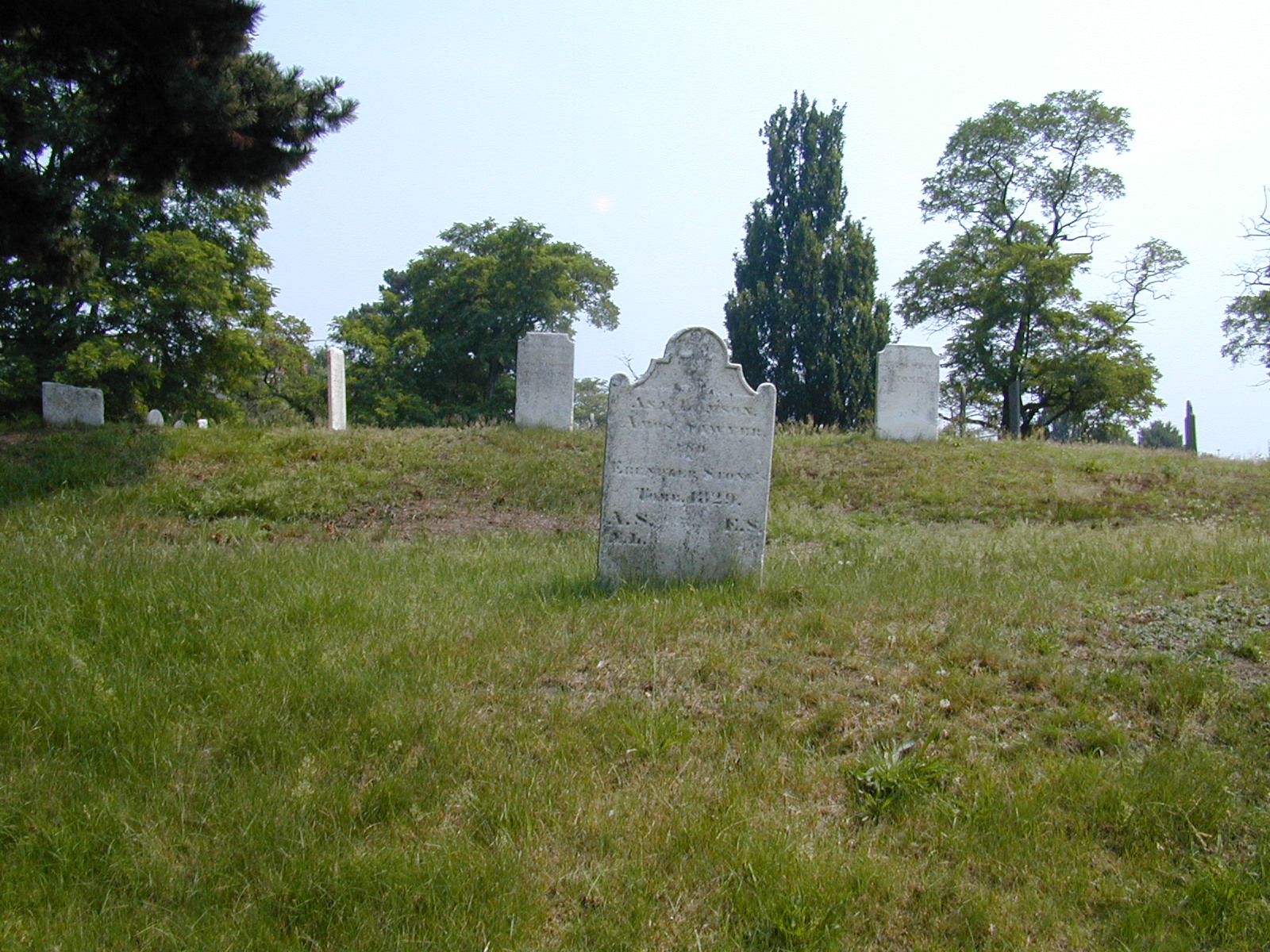 Instead, Corey was taken to a field, now the Howard Street Burial Ground, where he was crushed to death by slowly placing large rocks on top of a wooden door placed on his chest. He never entered a plea, as hoped, but he did place a curse on Sheriff George Corwin and Salem. Corey was the yard's first burial. Over the centuries, Corey's specter has been seen just prior to a disaster, man-made or otherwise, striking Salem.

"This guy was a firebrand, a real-life elderly Rambo," notes Antreassian. "There were quite a few sightings of Corey's ghost in the summer of 1914 that immediately preceded the Great Salem Fire. The blaze destroyed nearly half of the city, starting in, of all places, Gallows Hill, where Corey's wife, Martha, was hung shortly after his crushing."

Abutting the Howard Street Burial Ground is the original Salem Jail, now vacant, but still active in a sense. Designed to house 75 inmates when built in 1811, it was forced to close in 1985, with one bathroom serving more than 100 inmates.

Once the oldest active jail in the country, the Salem Jail housed prisoners from the War of 1812 and was visited by Paul Revere. Hangings were performed in the jail, where the hanging trap door still looms over the kitchen area.

"There have been innumerable sightings of ghosts in the old jail, many of them quite recent," says Antreassian, whose primary source for these stories is Bob Cahill, the last Salem sheriff in charge of the jail. "Several individuals have seen lights in the abandoned building. Unearthly screams are sometimes heard from within the thick, granite walls."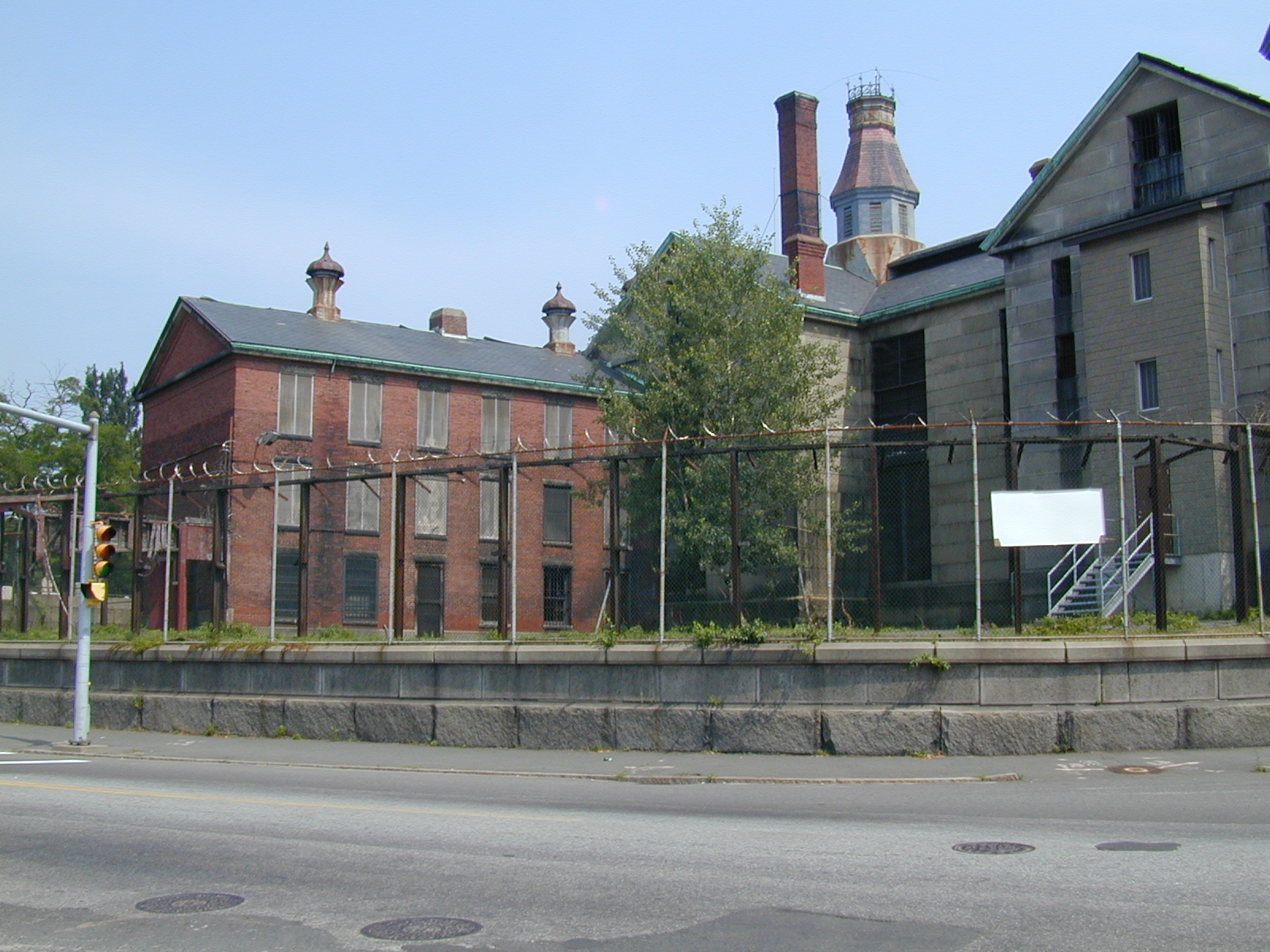 Offbeat, ghoulish stories of more recent vintage are told on the two-hour tour as well. A short walk from the jail is Salem's MBTA Commuter Rail station, a triangular tract of land with a tragic and bizarre history. 
Most recently, three people have been bludgeoned to death on the path from the train station to North Street, and the killer or killers remain at large. The source of this murderous behavior, according to Antreassian, is a ley line – near-mystical sources of magnetic energy scattered across the earth – that exists on this patch of land bordering what's left of the old North River.

Upon arrival at a neighboring peninsula, Antreassian tells the story of the 1991 murder of Martha Conant Brailsford, a direct descendant of Salem's founder, Roger Conant, as the hearse rolls through the Collins Cove condo complex, site of her former home.

"Angelique has transported over 10,000 dead people since 1969, and we've had about 1,000 living people on the tour," says Antreassian. "When we hit 10,001 living guests, we'll move on to a new hearse."

(To learn of Mass. Hysteria's two- and four-hour day and evening tours, visit www.masshysteriatours.com or call 1-877-4-HEARSE. Reservations are required.)