← Back to portfolio
'Marshall Got the Plaque . . . but You're the Real Winner' Campaign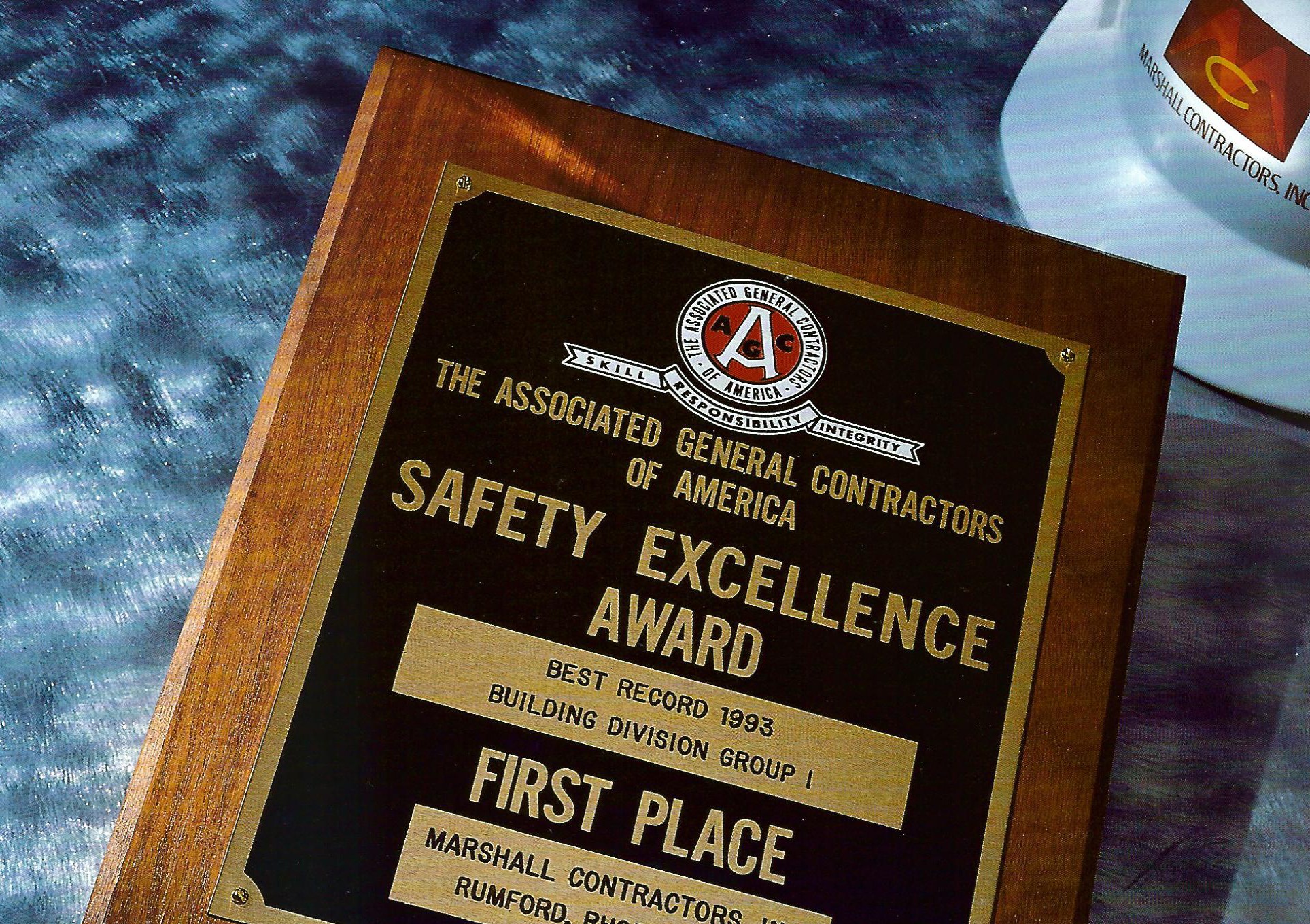 David Monti Agency Client: Marshall Contractors
While working at the David Monti Agency in Providence, RI, I helped client Marshall Contractors use a national safety award to promote its cost-effective design-build construction services.
In addition to news placement in trade publications, regional business press and local general-interest newspapers, we also created a series of marketing collateral that included direct-mail pieces, sales proposal inserts and paid advertisements.
In addition to handling the concept development and copy writing, I worked closely with a photographer and designer to develop the campaign.
Below are the direct-mail piece and sales proposal insert.

Direct-mail piece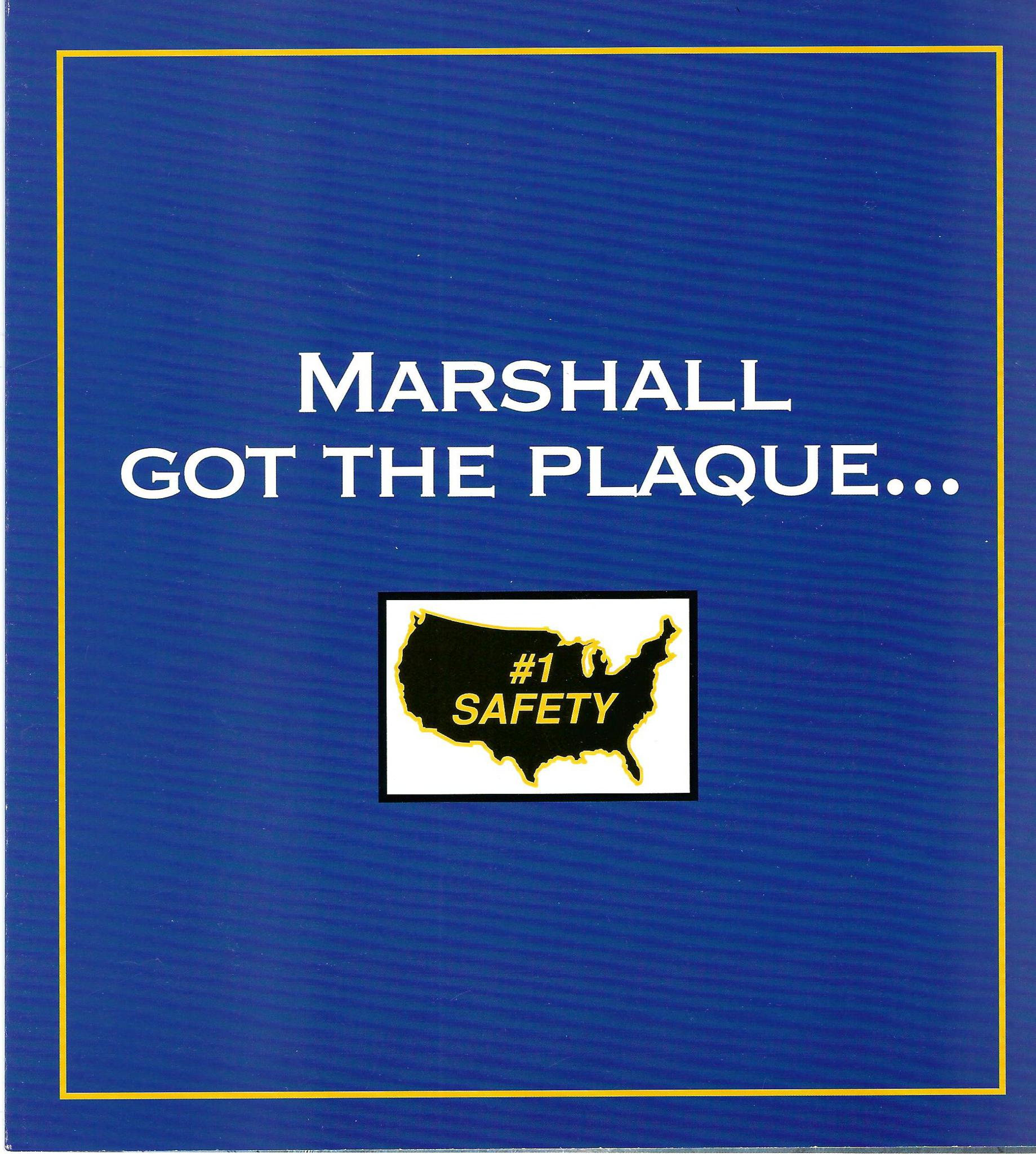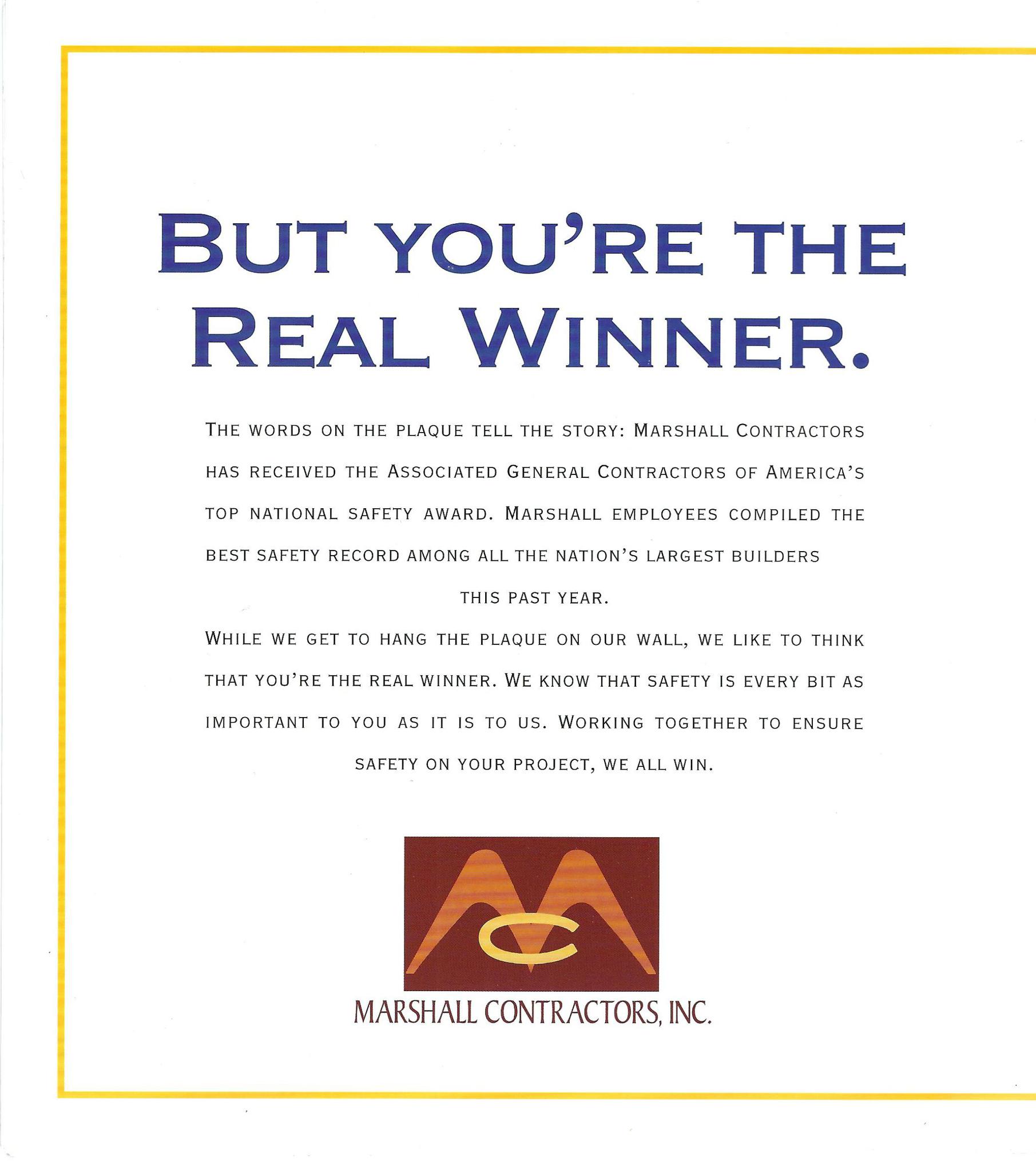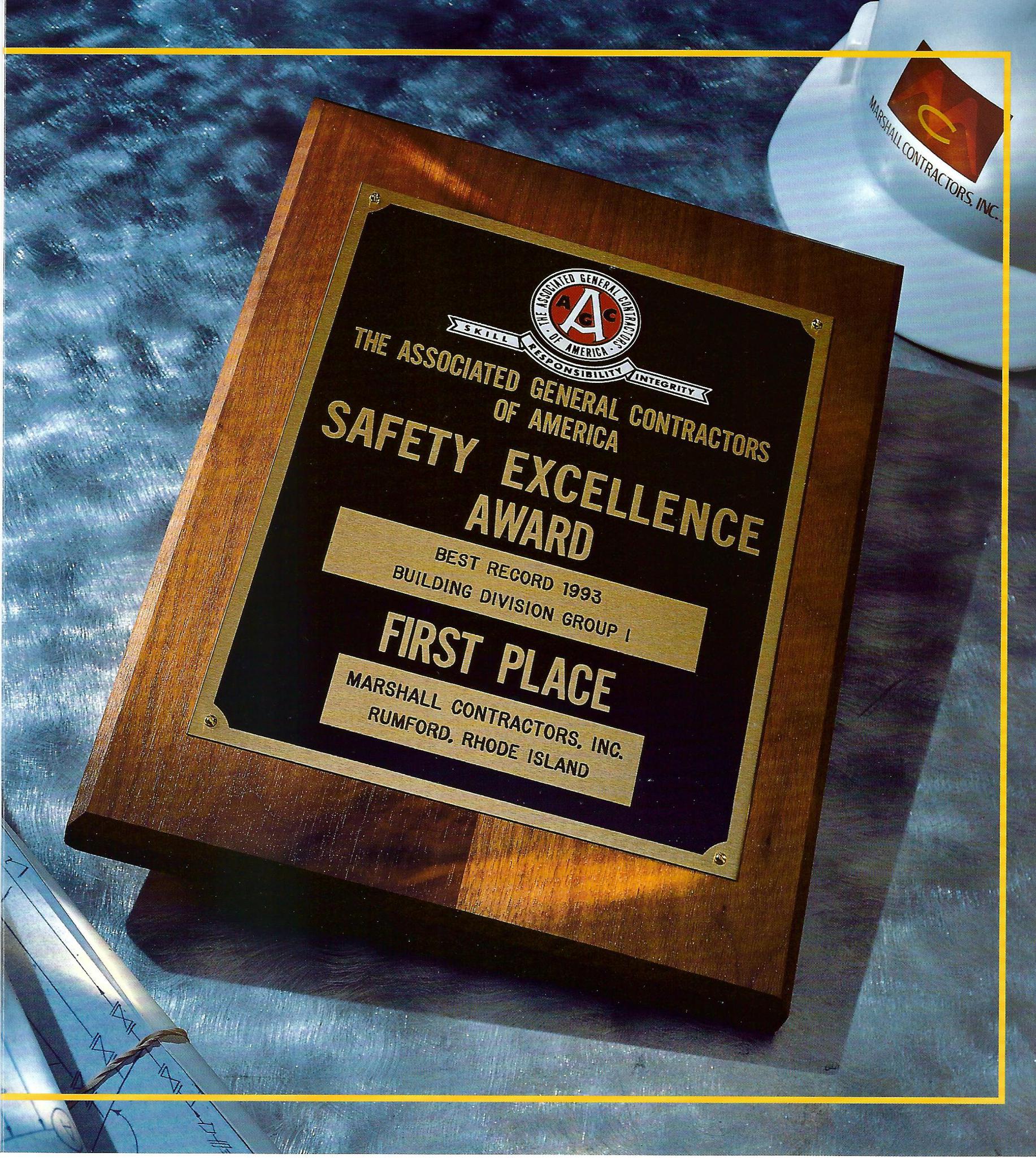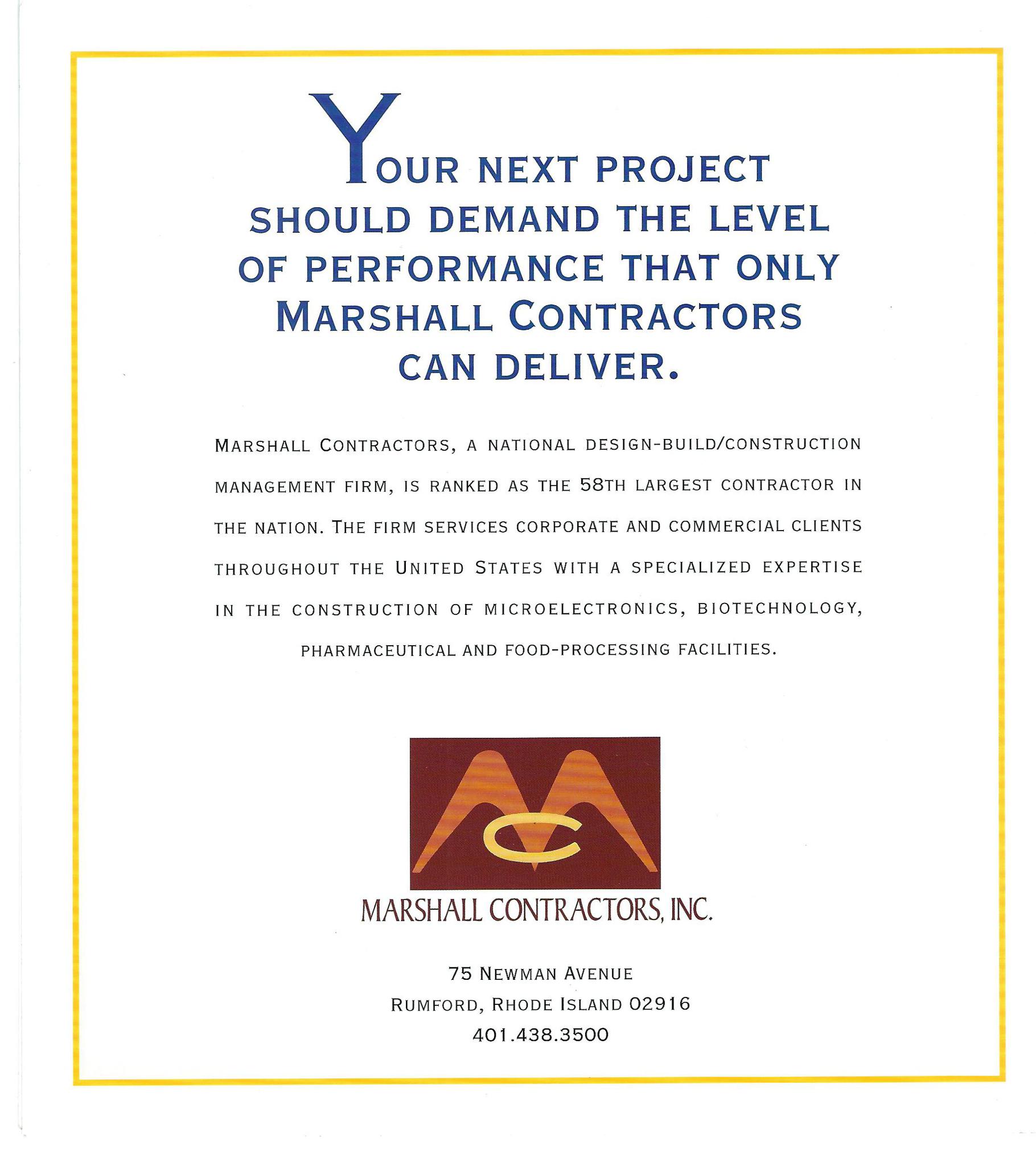 Sales proposal insert