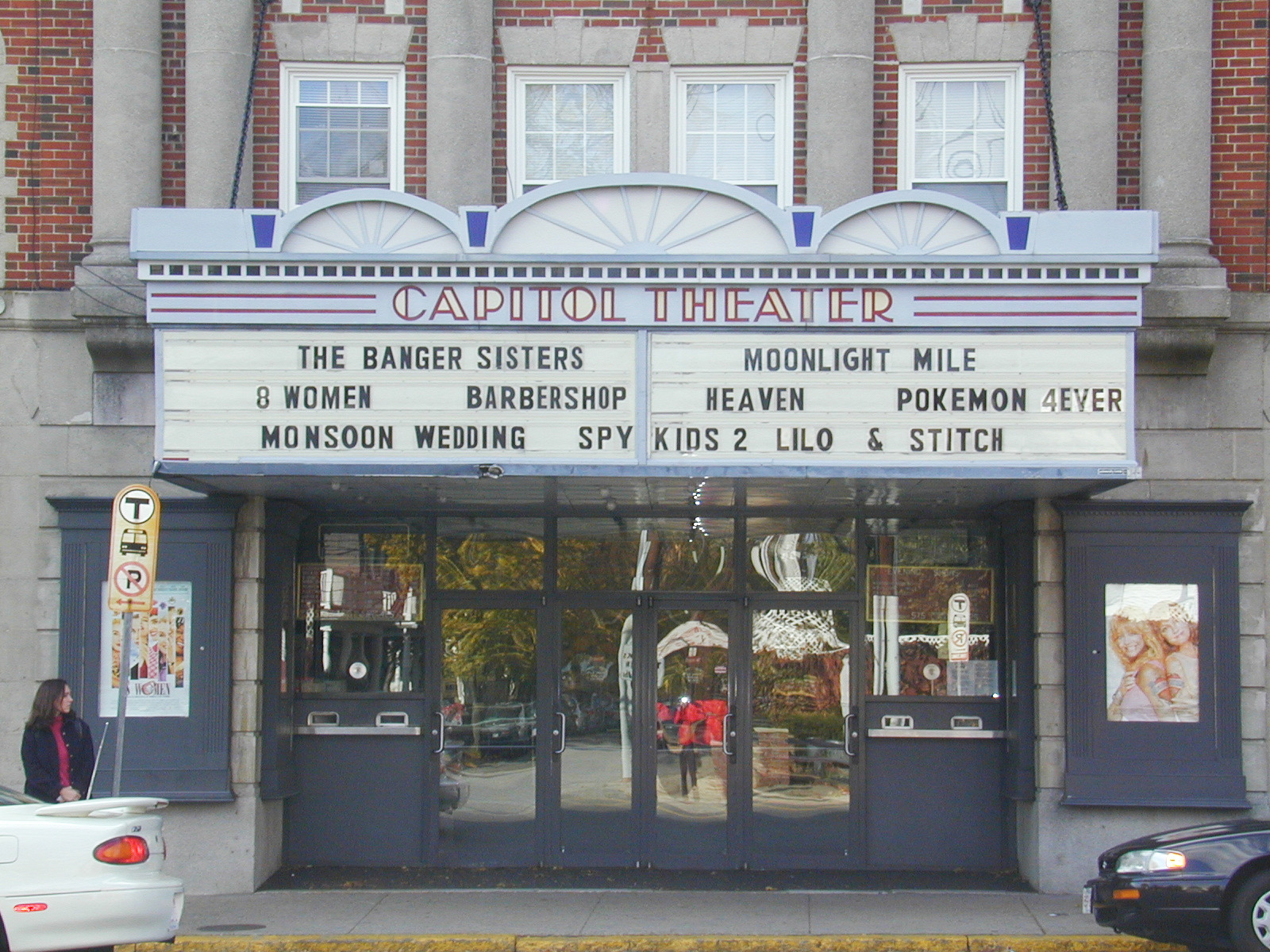 ← Back
'Magic Moments' Still Available In Bay State's Vintage Movie Theatres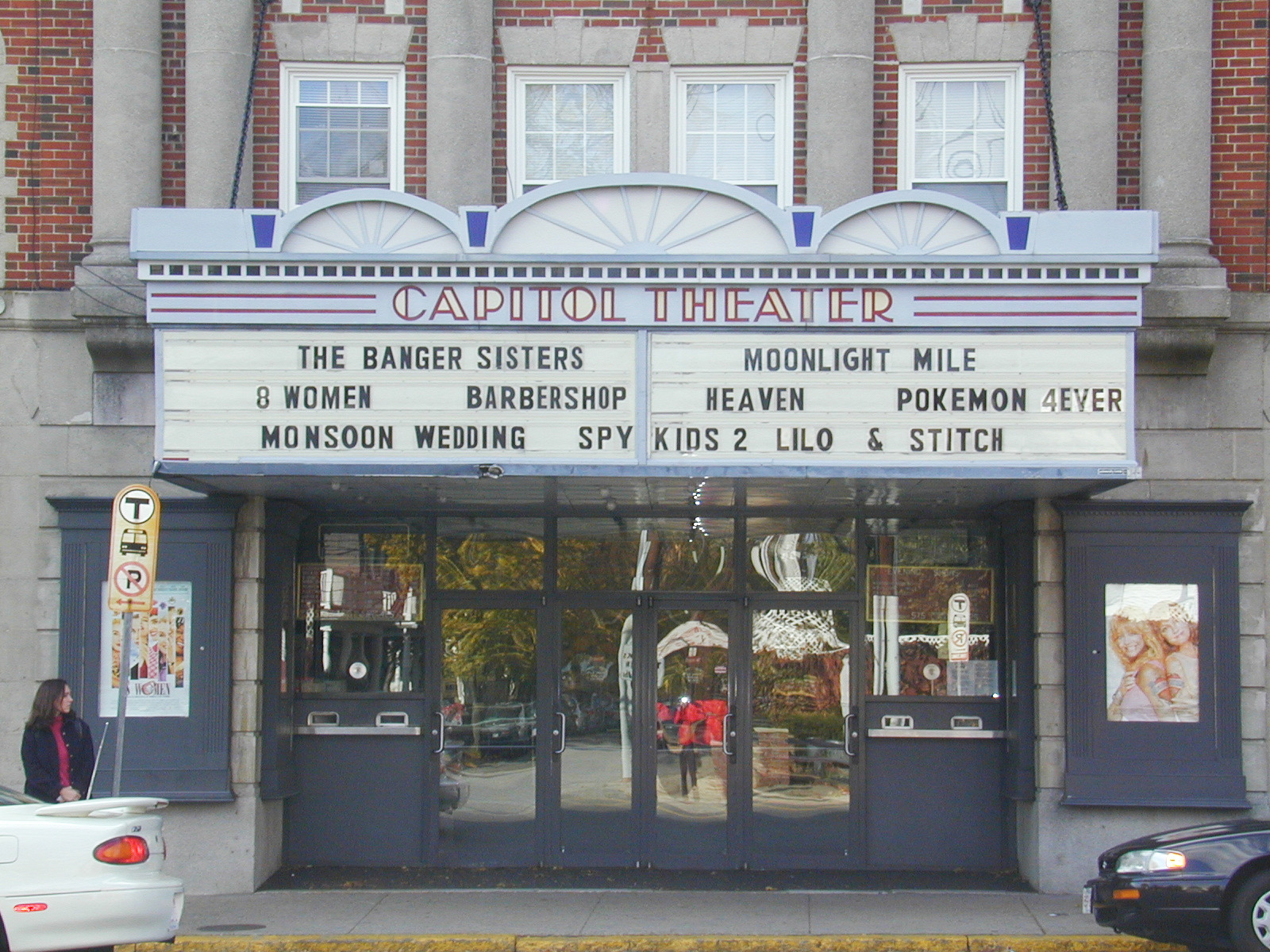 From AAA Horizons, a publication of the American Automobile Association.

Whether it's where you first brushed lips, anxiously held hands, or tentatively put your arm around your "sweetheart," movie theaters hold a very nostalgic charm for most Americans.

While some of these memorable moments occurred in the sterile confines of a multiplex theater, the lucky ones cut their romantic chops at an old-fashioned movie theatre. That's right: Theatre, the kind with a balcony, heavy drapes that mask the screen, an Art Deco marquee and the world's saltiest, freshly popped popcorn.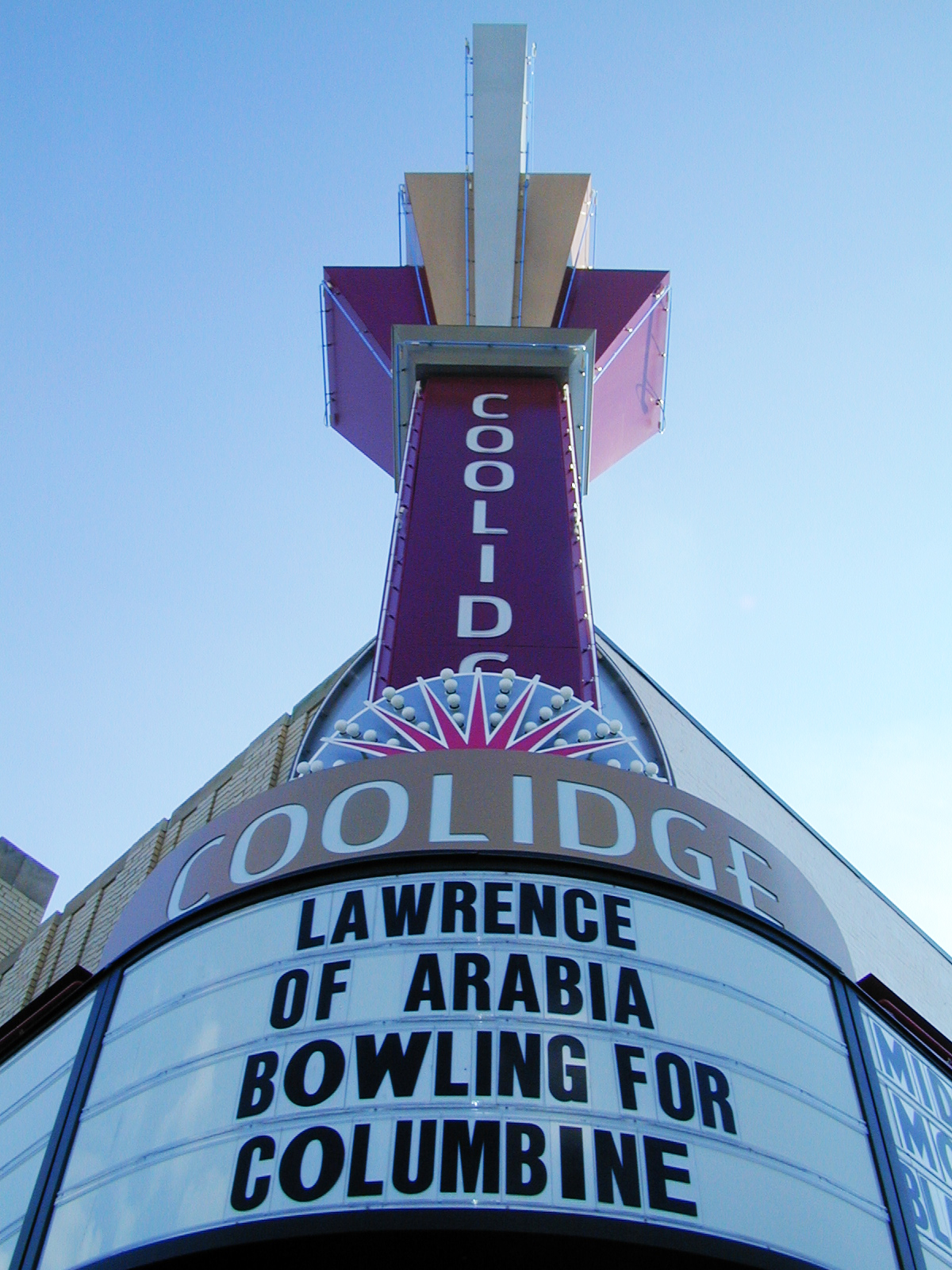 Coolidge Corner boasts a grand Art Deco marquee.
"William Fox, the man behind Fox Films, built a string of palatial movie theaters," says Joe Tobin, a former radio personality who manages the Loring Hall Cinema in Hingham. "People would ask him, why do you spend so much money decorating a place that most people see in the dark? And he said, 'I think we sell tickets to theatres, not movies.'"

In post-World War II America, as veterans and their families fled to the suburbs, people cared less about movie presentation and the classic urban movie houses slowly gave way to blocky, utilitarian multiplex cinemas. Some theatres simply faded to black, others were reinvented as community art houses and a few have actually been preserved.

Some states – especially California – boast quite a few classic movie houses. One of the Golden State's most beautiful "movie palaces" is The Stanford, a 76-year-old theatre in downtown Palo Alto that features a working Wurlitzer organ; ornate, colorful Persian and Moorish design elements; and rich, colorful curtains that dramatically pull back when the show starts. Restored to its original glory in 1987 by the David and Lucile Packard Foundation, the non-profit theatre runs only Golden Age classics.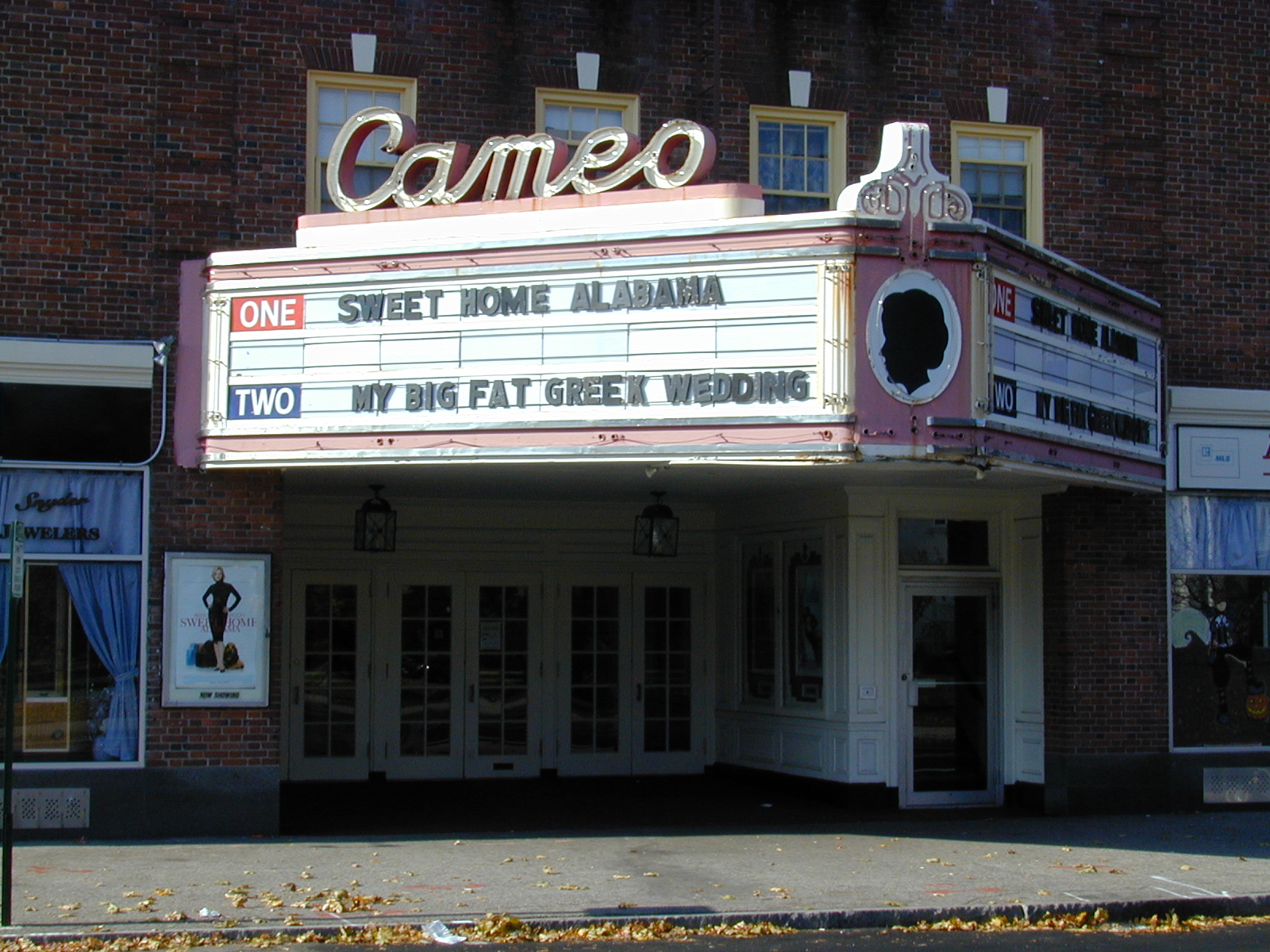 You can enjoy a show at the Cameo in Weymouth.
"Hollywood directors never intended you to watch their pictures on a video screen in your living room," reads the Stanford's website. "The magic of the movies depends on a larger-than-life image and the shared reactions of a large audience."

While Massachusetts is hard-pressed to match the grandeur of The Stanford, the Bay State still houses a handful of "golden oldie" theatres.

One of the best small theatres in the state is Arlington's Capitol Theatre. Its Art Deco marquee harkens back to a simpler time, when Arlington was the epitome of small-town America. Originally a single-screen movie house, it has since been sliced into six rooms, and now screens second-run films. Subjectively speaking, it also has the best fresh popcorn in Eastern Massachusetts.

Just down Mass. Ave., on Medford Street, sits the Regent Theatre, also located in Arlington. Although its grand façade is long gone, new owners are making it a vital part of the Greater Boston arts scene. In addition to various live performances, the Regent has begun to screen classics like "North by Northwest," "The Sound of Music" and "Metropolis."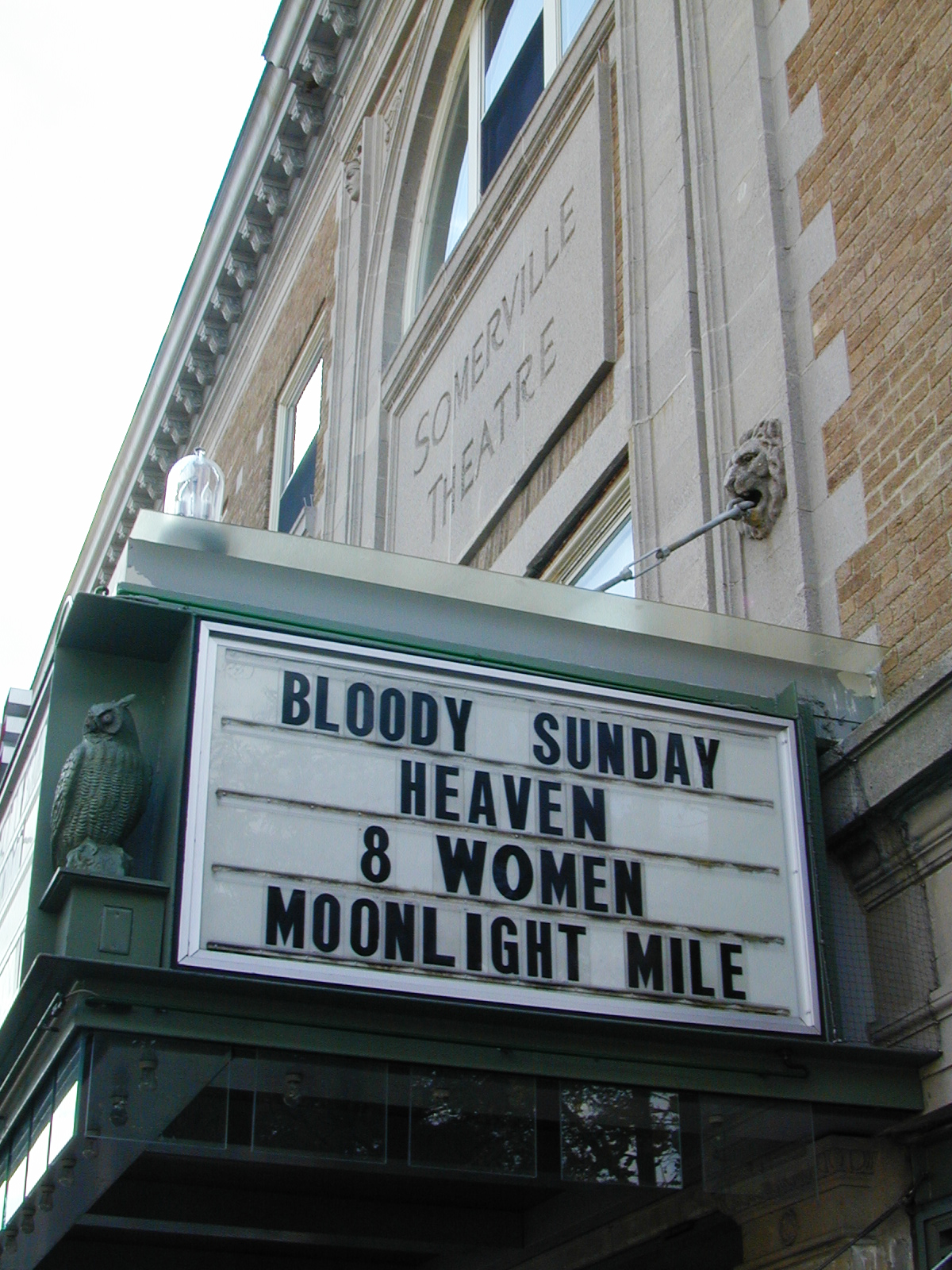 The Somerville Theatre has a rich history that dates back to 1914.
The Somerville Theatre, in nearby Davis Square, began its life as a performance hall in 1914, and now plays second-run movies and hosts live shows. In neighboring Cambridge and nearby Brookline sit the Brattle Theater and the Coolidge Corner Theatre, respectively, two of the metropolitan area's better known retro movie houses. The Coolidge is known for its Art Deco flourishes, including a stunning marquee that can be seen for at least a city block.

For foreign and independent films – plus terrific popcorn – the West Newton Cinema is hard to beat. The Dedham Community Theatre has long been an art-house leader in Greater Boston, and is surrounded by plenty of dining and drinking options. On the North Shore, try the Belmont Studio Cinema or Beverly's Cabot Street Cinema. The South Shore and the Cape have plenty of options, such as the Cameo Theatre in Weymouth, the Cape Cinema in Dennis, Dreamland in Nantucket and the 150-year-old Loring Hall in Hingham.

"Our business is very much alive," notes Tobin. "Loring Hall is a very charming place, and because movies aren't a cheap night out, I believe that moviegoers deserve a certain level of presentation. I'm a big believer that movies are better than ever, and that home theater has not replaced the movie theater by any means."