In Central Florida, Magic Happens Outside Disney's Walls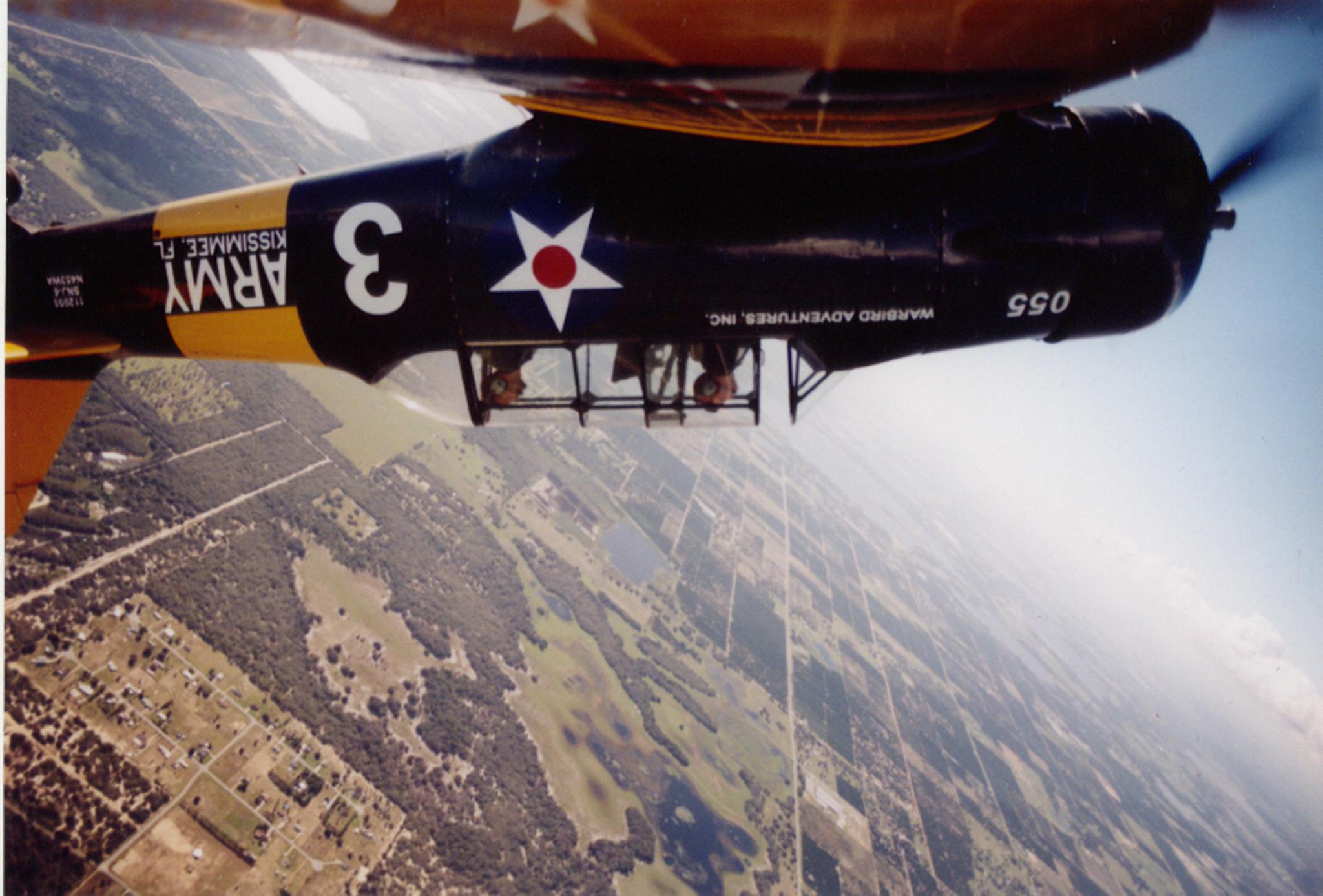 From the Boston Herald  

KISSIMMEE, Fla. - Gazing at the grand landscape of Central Florida, I took a greedy gulp of unseasonably cool air. In spite of the natural beauty that lay before me, I suddenly had doubts - serious ones - about my desire to experience the "real Florida."
My stomach's unexpected acrobatics had little to do with the breathtaking view, but had everything to do with enduring aerobatics in a vintage World War II SNJ/T6 fighter-trainer plane. Flying upside down at about 5,000 feet might not be the most comfortable way to see the real Florida, but it's certainly the most unique and exciting.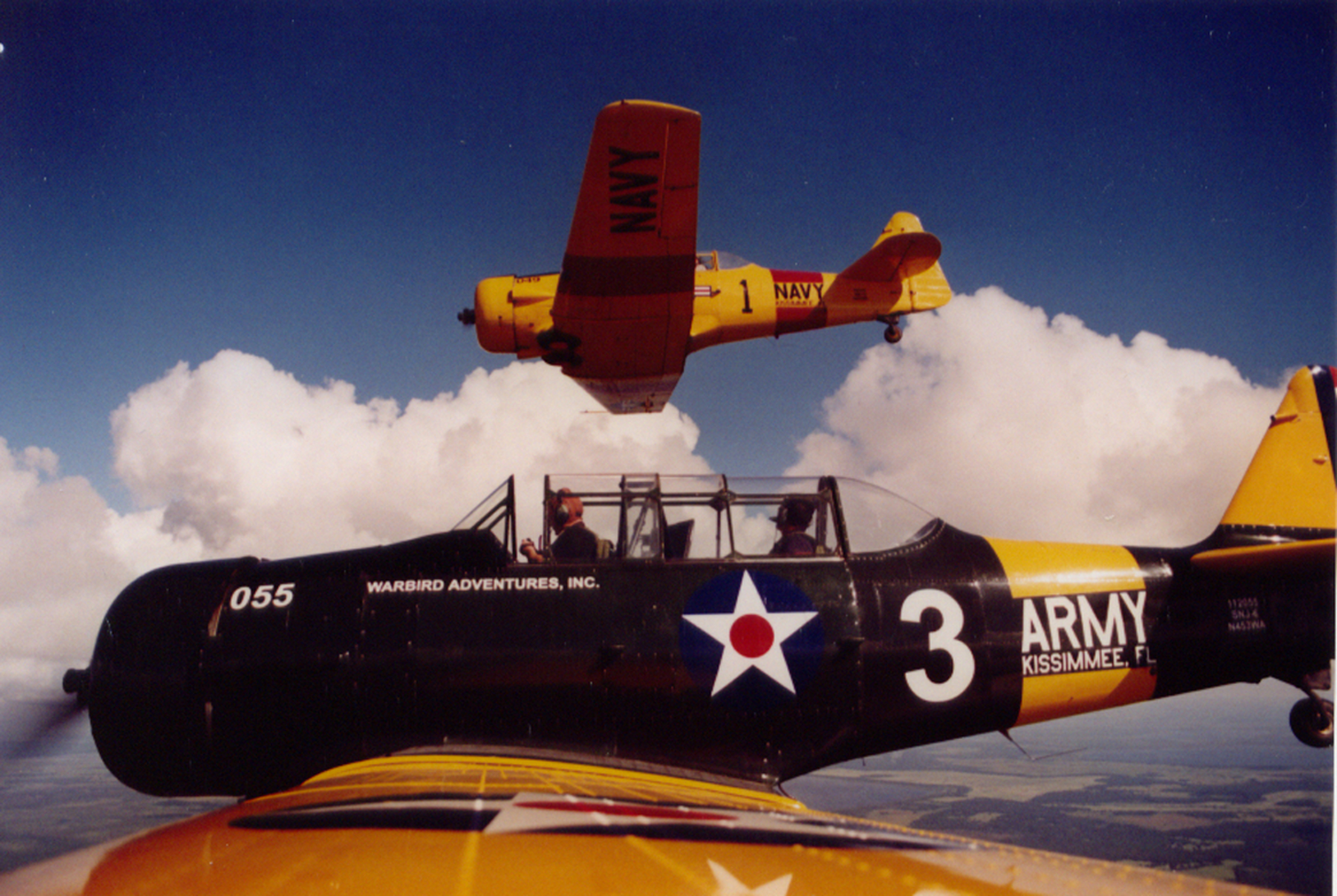 If performing mind-imploding loops and barrel rolls in the cramped quarters of a T6 isn't your style, there are equally hair-raising ways to experience the Sunshine State's natural beauty. Some of Florida's most enjoyable rides, ironically, are located just outside the contrived confines of Orlando's Walt Disney World and Universal Studios.
The Florida of crackers and cow hunters, of gators and egrets, is only a short hike away in neighboring Kissimmee and St. Cloud, where visitors enjoy cattle drives on horseback, parasailing, airboating, fishing, skydiving and out-paddling gators in kayaks.
Warbird Adventures, which offers a taste of X-Games excitement under World War II conditions, boasts a fleet of three T6 planes that trained World War II pilots at the Pensacola (Fla.) Naval Base. Known as "pilot makers," these restored beauties continue to train professionals, while introducing newcomers to the wonders of flight.
After an unsettling lecture on the finer points of ejection and how to yank a rip cord, visitors are suddenly airborne, often flying in formation with another T6 at about 6,000 feet. Pilots promise that it's perfectly safe for planes to coast a mere 10 feet apart, noting, "It's a really good thing that the guy in front doesn't have brakes."
Once guests become acclimated, the pilot allows them to operate the stick and pedals, taking the T6 up, down, left and right. Just as the plane scrapes the clouds' wispy underbellies, the pilot - with the permission of his new co-pilot, of course - plunges into a series of aerobatic maneuvers, including loops, rolls and Cuban-8s.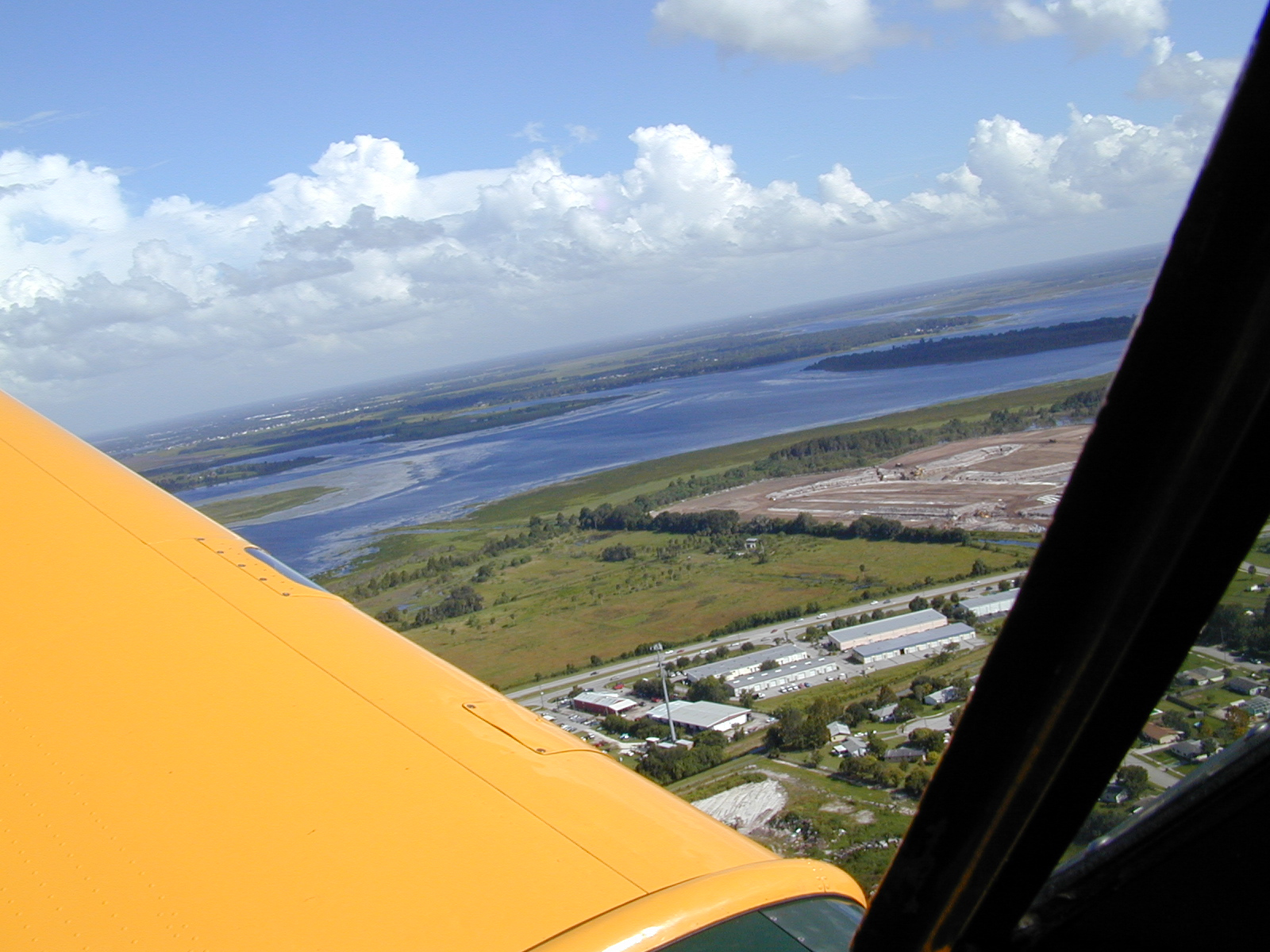 Staring down at God's green earth through a partially open cockpit is a life-changing experience, largely because all that prevents you from becoming an inkblot below is a safety harness, a parachute that may or may not work, some G-force and faith.
If the co-pilot has sufficiently recovered from a loop's typical 1,000-foot dip, he or she can attempt aerobatic maneuvers as well. In case of a mid-roll fainting spell, each plane is outfitted with a still camera and three video cameras to record the journey.
When you touch down, you can get your land legs at Tom Reilly's Flying Tigers Warbird Restoration Museum, located next to Warbird Adventures at Kissimmee Municipal Airport.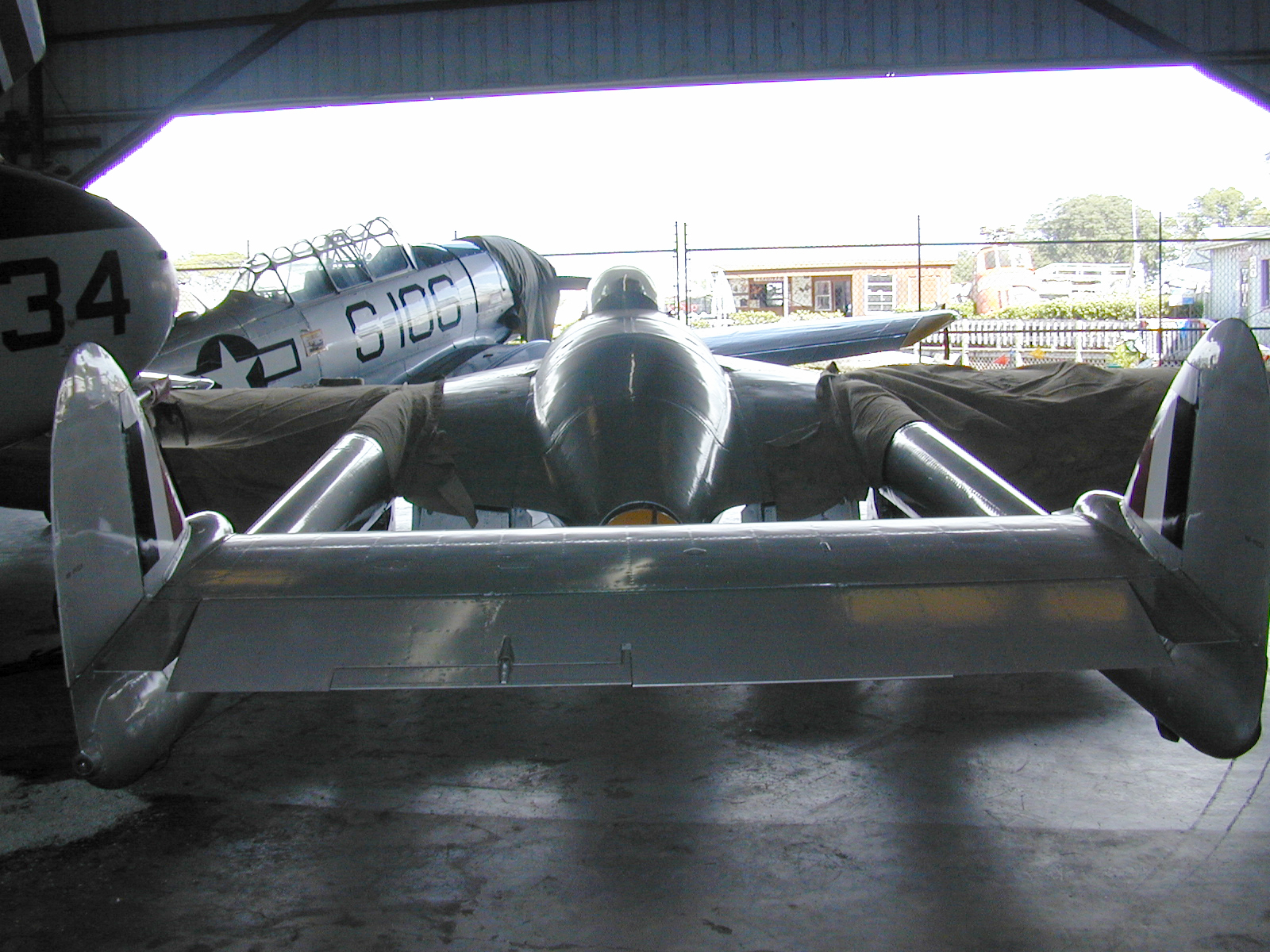 Wandering through Reilly's airplane restoration hangar provides a crash course in military aviation history. Surrounded by a T6, a C-1 Tracker, a MiG 21, a Grumman S-2 Tracker and a Fouga Magister - all in various stages of rebirth - the shell of a B-17 bomber currently dominates the hangar. Two of the most intriguing planes on display are a 1947 deHavilland Vampire DH-100, one of the first jet fighters, and a Stearman N 2S-3 Navy trainer flown by President George H. Bush in 1942. A working museum, Flying Tigers also offers hands-on warbird restoration seminars.
Adjacent to the hangar is a modest museum and gift shop with a wonderful collection of World War II memorabilia. On an original sheet metal plate from a B-17 bomber, a metal worker's patriotic (but now politically incorrect) etchings can be seen. An actual ball turret from a bomber is also on display, causing you to wonder how gunners could travel for hours in what amounts to a baseball catcher's crouch.
 
For those who can't get enough of aerobatics, skydiving is always an option. But before taking the big plunge, visitors can experience all that free fall has to offer - except for the fall - in Orlando-based SkyVenture's risk-free environment.
SkyVenture looks suspiciously like an upended Apollo spacecraft, but it's actually a massive vertical wind tunnel powered by five suction fans. People are welcome to the viewing area for free, watching as 120 mile-per-hour winds buffet an instructor and a "flyer."
Once inside, the instructor communicates via a series of hand signals, indicating how to position your hands, arms and legs for maximum effect. With the slightest arm or leg movement, you can rocket into a wall, bounce off the wire mesh flooring or zip 15 feet high. Naturally, beginners bounce about like hockey pucks, but experienced skydivers often look like a Superman-Spiderman hybrid, performing eye-opening mid-air acrobatics.
If your indoor skydive leaves you too rattled for the real thing, but you'd like to continue aerial exploration of the region, the larger-than-life Clements boys of East Lake Tohopekaliga will be all too happy to help. Joe Clements, aided by brother Rob, operates Boggy Creek Parasail Rides, while a third brother, Chris, runs Boggy Creek Airboat Rides.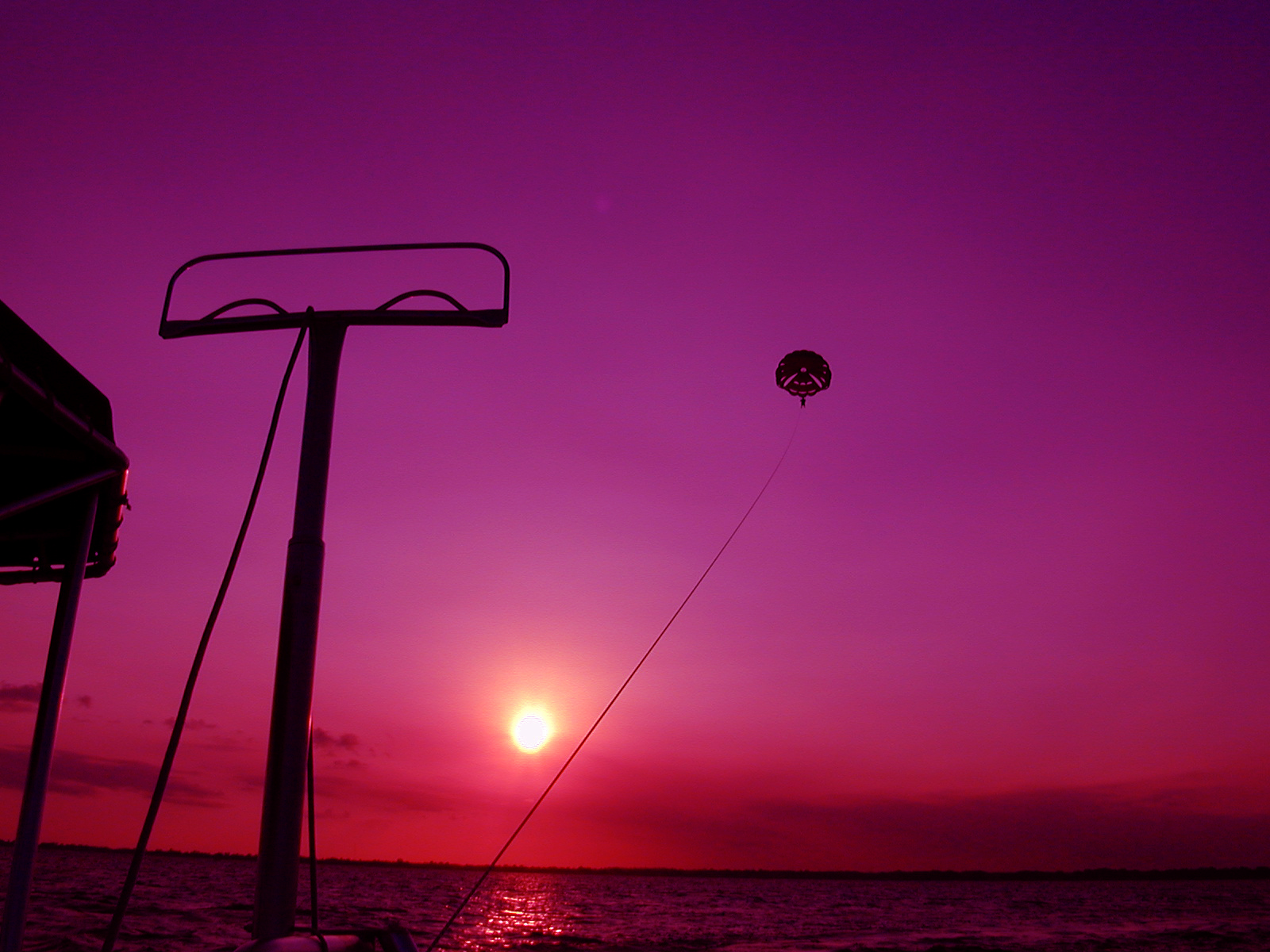 The best time of day for a parasail ride is morning, when the skies are clear, but watching the sunset over East Lake Toho is equally enjoyable. The thought of ascending up to 800 feet in a parachute attached to a speedboat might give a first-timer the jitters, but the Clements' comedic commentary helps guests to relax. Once you hit cruising altitude and the boat appears Matchbox-sized, it's just you, the wind, and an unmatched view in a very humbling atmosphere.
Later, after a refreshing course of gator, catfish and frog legs at the East Lake Fish Camp Restaurant, you can visit your dinner's cousins on Boggy Creek Airboat Rides' nighttime excursion. Whistling through walls of tall grass, around blind corners, at speeds of up to 45 miles an hour, top gun pilot Paul Devlin uses a miner's cap light to search for glowing gator eyes. Along the way, he points out snowy egrets, great white egrets and blue heron.
Because the sound of the airboat occasionally spooks the birds and gators, kayaking is a better option for those who wish to get an up-close glimpse of nature. Native Floridian Cindy Trent, who owns and operates Way Fun Kayak Adventures, tailors tours for almost any Florida location, but focuses on lakes Toho, Butler and Susan, as well as Shingle and Reedy creeks, all within the Greater Orlando area.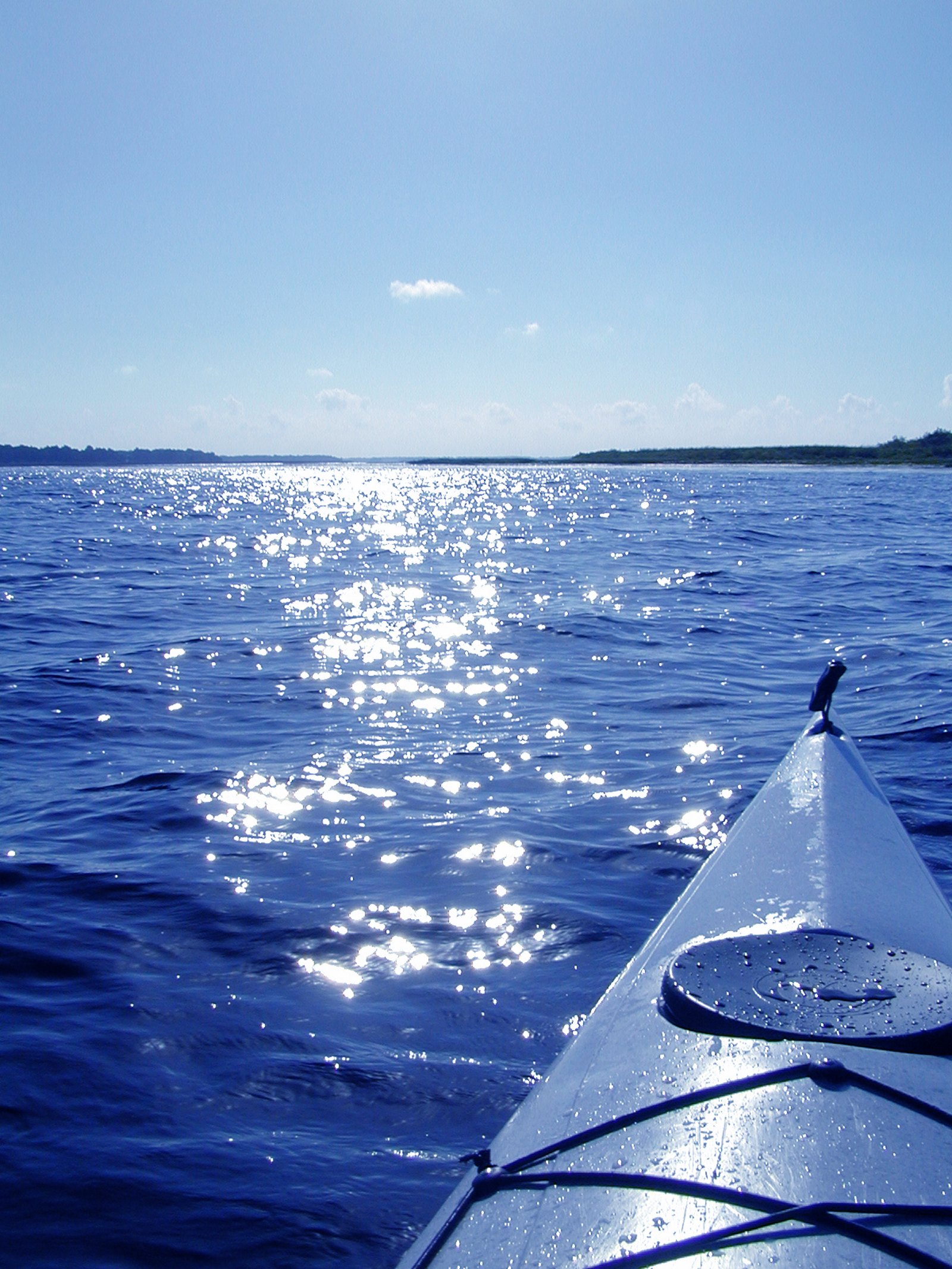 On her Lake Toho outing, Trent takes visitors to Makinson Island, which was threatened by development before concerned locals convinced the state to step in and make the island a nature preserve. Now, kayakers can silently navigate areas inaccessible to larger boats, often allowing a closer look at sand hill cranes, tri-colored herons, gators, grazing deer and goats. A walk on the 130-acre island, a onetime zoo, provides a glimpse of tremendous cypress trees, cabbage palms, sable palms and water oaks.
"I grew up in Florida, and I've always spent as much time as possible outdoors," says Trent. "But tourists are always amazed at how much nature and open area there is in Central Florida."