← Back to portfolio
Gibson, Hollywood Hit Dewey Square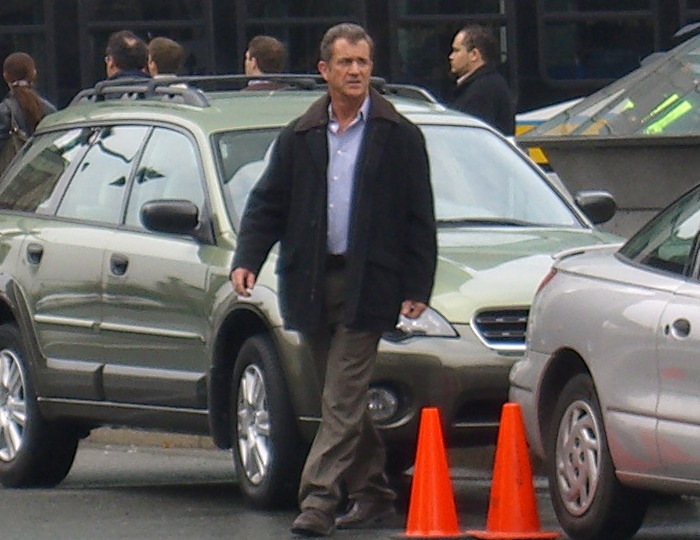 From Breezes, the employee newsletter of the Federal Reserve Bank of Boston
"Do you think it's okay if I park here," asked a somewhat frantic woman in a business suit, anxiously nodding toward her car. Parked on Atlantic Avenue, the gray sedan was lost in the shadow of a movie shoot taking place on Dewey Square, across the street from the bank.

Oblivious that actor Mel Gibson was mere steps behind her, between takes, this was a woman on a mission. "Well, those are fake meters," explained a bystander, "so the parking spots aren't real. You might be able to get away with it for a few minutes, but I wouldn't chance it."

Looking flustered, the businesswoman paused briefly before adding, "Well, I'll only be in the building for 15 minutes, so can you watch my car for me?" Before the bystander could balk, the woman made a beeline for the bank.

Welcome to Hollywood, Boston.

Thanks to recently enacted tax breaks for film companies, movie shoots are an increasingly common sight in and around the Hub. During the past few years, the bank's imposing silver tower has had uncredited cameos in movies like "The Departed."

So, early on the overcast morning of October 16, a film crew was setting up shop on Dewey Square, and rumor quickly spread that Mel Gibson would be shooting a scene or two. The movie, "Edge of Darkness," is a suspense thriller that focuses on a police officer (Gibson) who – while investigating the death of his activist daughter – stumbles upon a cover up.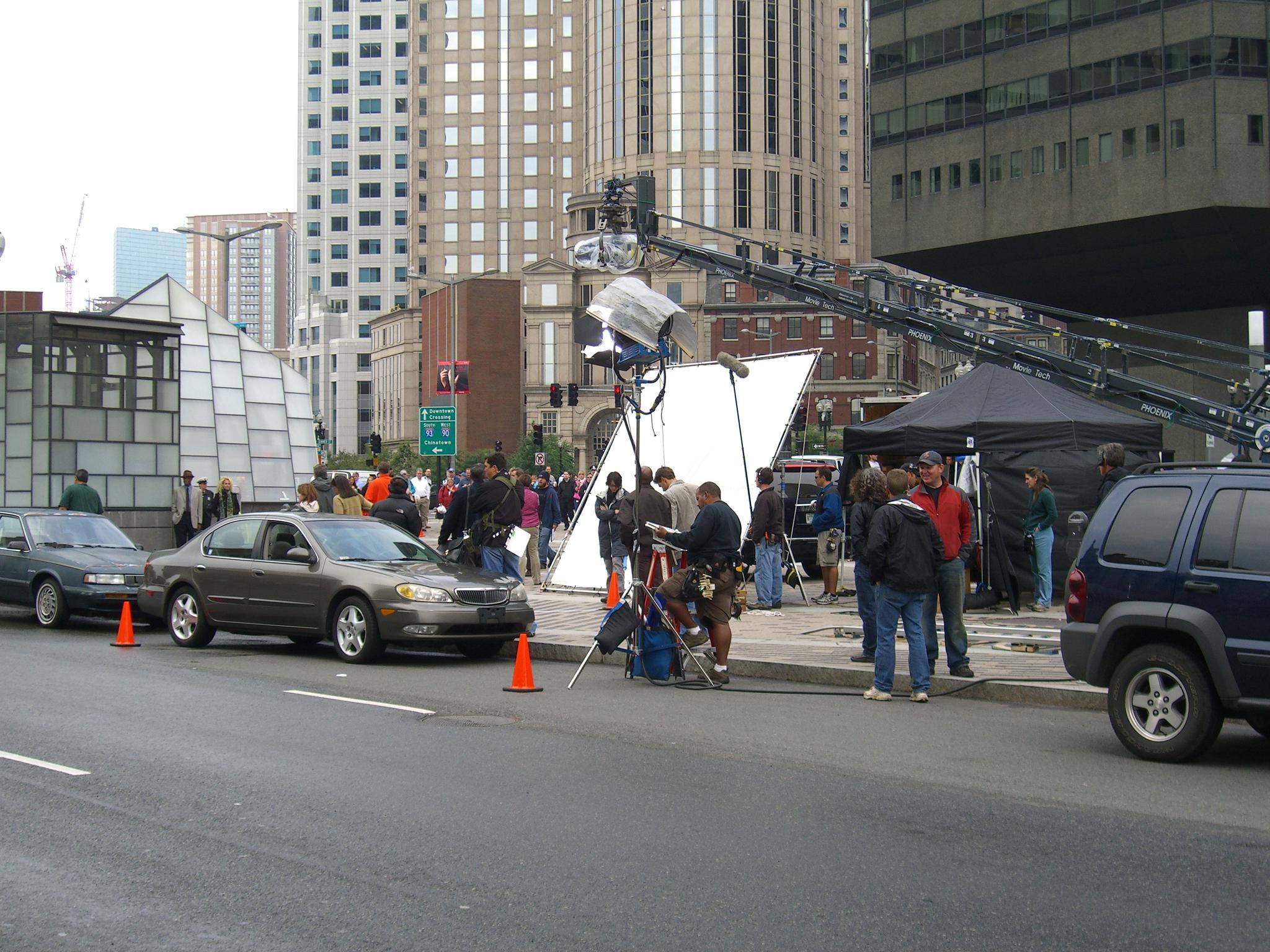 By midmorning, Gibson and the crew were hard at work, shooting scenes multiple times from a variety of angles. One moment, Gibson stared, puzzled, at orange traffic cones near his car. A moment later, as real traffic whizzed past and "businesspeople extras" purposefully hustled across the Fed Plaza, Gibson frenetically plugged one of the fake meters.

Dozens of onlookers snapped photos – no flashes allowed – while others watched appreciatively. Some, like Bank web designer Dave DeSouza, were thinking ahead. "I placed a big white sheet of paper in my office window," he said, pointing to the 10th floor. "If my floor makes it into the movie, I want my family to see where I sit."