← Back to portfolio
Double Eagle Mamula Strives to Live up to Expectations in Philly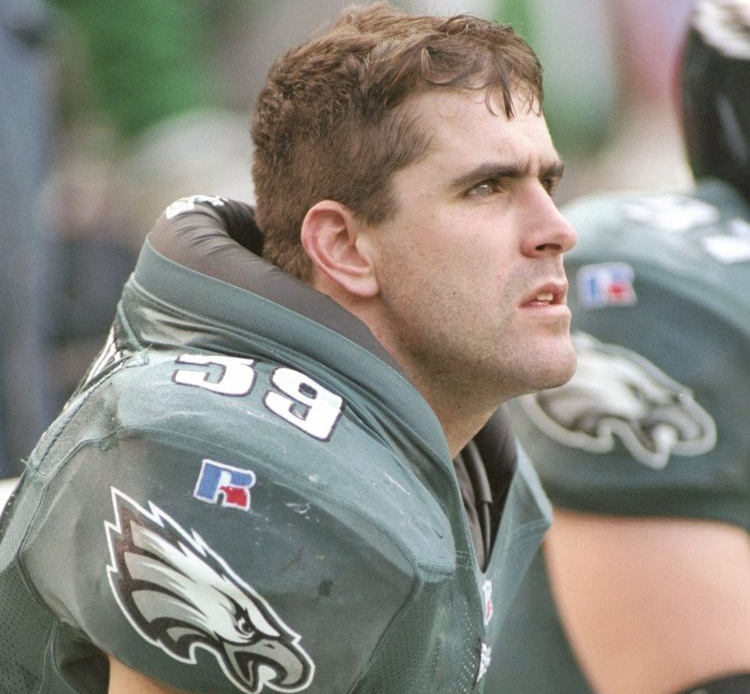 NESN SportsCircuit Website
FOXBORO, Mass. -- Just more than a year after departing from the cozy confines of Boston College's Chestnut Hill campus, where both the fans and media were friendly to the All-World Eagle, Philadelphia defensive end Mike Mamula has experienced a rude awakening in his second incarnation as an Eagle.
Philadelphia, a sports-crazy city hard by the west bank of the Delaware River, is a tough place to live. Living the life of a high-profile public figure in this unforgiving town isn't easy. Living the life of a high-profile professional athlete in Philadelphia? Well, that can be both exhilarating and downright miserable.
Only New York and Boston can compete with Philly as a tough town in which to play sports, but the City of Brotherly Love will always hold the crown. After all, it was Philadelphia Eagles fans who pelted poor Santa Claus with snowballs and booed him at Franklin Field in 1968.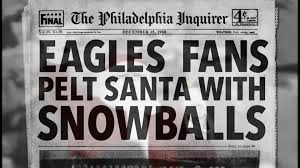 So, then, one can't fault Mike Mamula his newfound frosty attitude in dealing with outsiders. The seventh overall pick in the 1995 National Football League Draft adopted a cool stance with most members of the media in the aftermath of Philadelphia's 37-10 exhibition loss to the New England Patriots at Foxboro Stadium in August.
He wasn't hostile, exactly. Guarded would be a better word. Mamula's vanilla answers to reporters' questions were polite enough, but the enthusiastic kid who delighted the Boston press with frank, witty remarks prior to the draft was long gone; in his place stood a jaded professional athlete, wary of the media.
Given his team's nationally televised spanking, his attitude was better understood. Even though Mamula practically had a time-share arrangement with runner Curtis Martin in the New England backfield, blowing by All-Pro left tackle Bruce Armstrong repeatedly, proper locker room etiquette demanded that the Boston College graduate deliver low-key responses.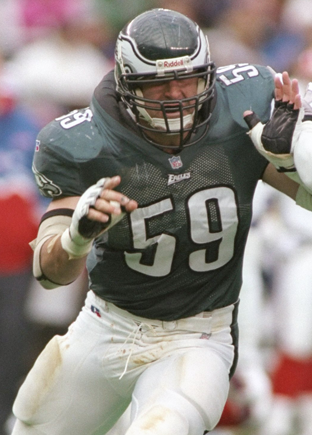 "If you could rate yourself, what would you give yourself today?" asked a TV guy.
After a moment's hesitation, Mamula said with a smirk, "Between a five and a 10.
"I played fairly well," he added. "But I didn't get any sacks, and that's what counts. I didn't get any sacks, so I didn't do very well."
As Mamula indicated, his worth is measured in sacks, tackles, passes defensed, forced fumbles, quarterback pressures and the like, not repartee. If his impressive performance against Armstrong is any indication, Mamula will certainly justify Philly's considerable investment in him.
Like it was at BC, Mamula's game is built on evasion rather than direct confrontation. He'll gladly take on a blocker, but only when he has to. Mamula would prefer to blow by a left tackle than stand him up in hand-to-hand combat. His job is to make a bee line for the quarterback, which he did several times against New England. The offensive linemen just get in the way.
With a year of professional experience under his belt, Mamula has a much better grasp of what his duties are and where he fits in the Eagles' 4-3 defense. Last year, when inserted in the starting lineup, not only did he have to take on faster, stronger tackles, but he had to learn more complex techniques.
"I know a lot more than I did last year as far as technique," said Mamula, who underwent offseason surgery to repair his dislocated left shoulder. "I know what to do when a tackle is in a certain place."
Unlike receivers and running backs, whose talents often translate to instant success in the pros, defensive and offensive linemen take more time to develop. But don't tell the rabid Philadelphia fans that. And don't let team owner Jeffrey Lurie, a Newton native, hear that either. A multi-million dollar contract and phenomenal NFL Scouting Combine numbers tend to elevate expectations just a bit -- even for a defensive lineman.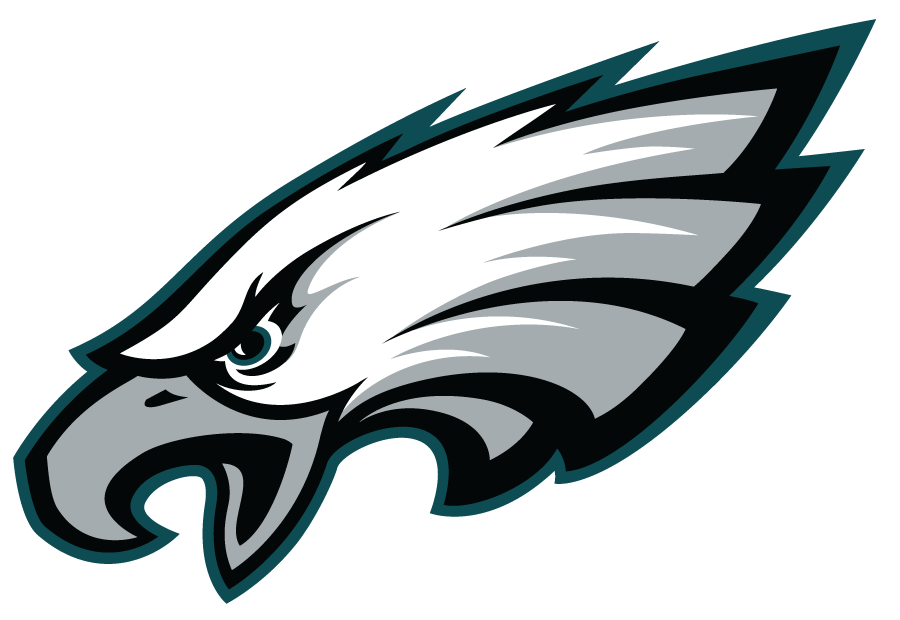 As a rookie, Mamula did show signs of matching the great promise he showed during the 1994 season at The Heights. He registered 51/2 sacks, helping the Eagles post an NFC-best 48 sacks. In addition to 55 tackles (36 solo), Mamula forced two fumbles, recovered a fumble and picked up 16 quarterback hurries.
"They're equal," said Mamula, comparing this year's expectations to last year's. "From what I hear from the press, everyone claims there's a lot of pressure on me.
"I have personal goals," he added, "but those will remain personal. At the end of the season, we'll see if I meet them."
As time goes on, and if he remains healthy, Mamula could be the real thing and not just a workout wonder. The strength, speed and technique are all improving, but what Ray Rhodes liked most of all in Mamula last year hasn't disappeared.
"I like the wild look in his eyes," Rhodes said when the Eagles traded up to the seventh spot in the '95 draft to get Mamula. "It's one of those looks where you know he's going to rip somebody's head off. That's what I like. He's my type of guy."