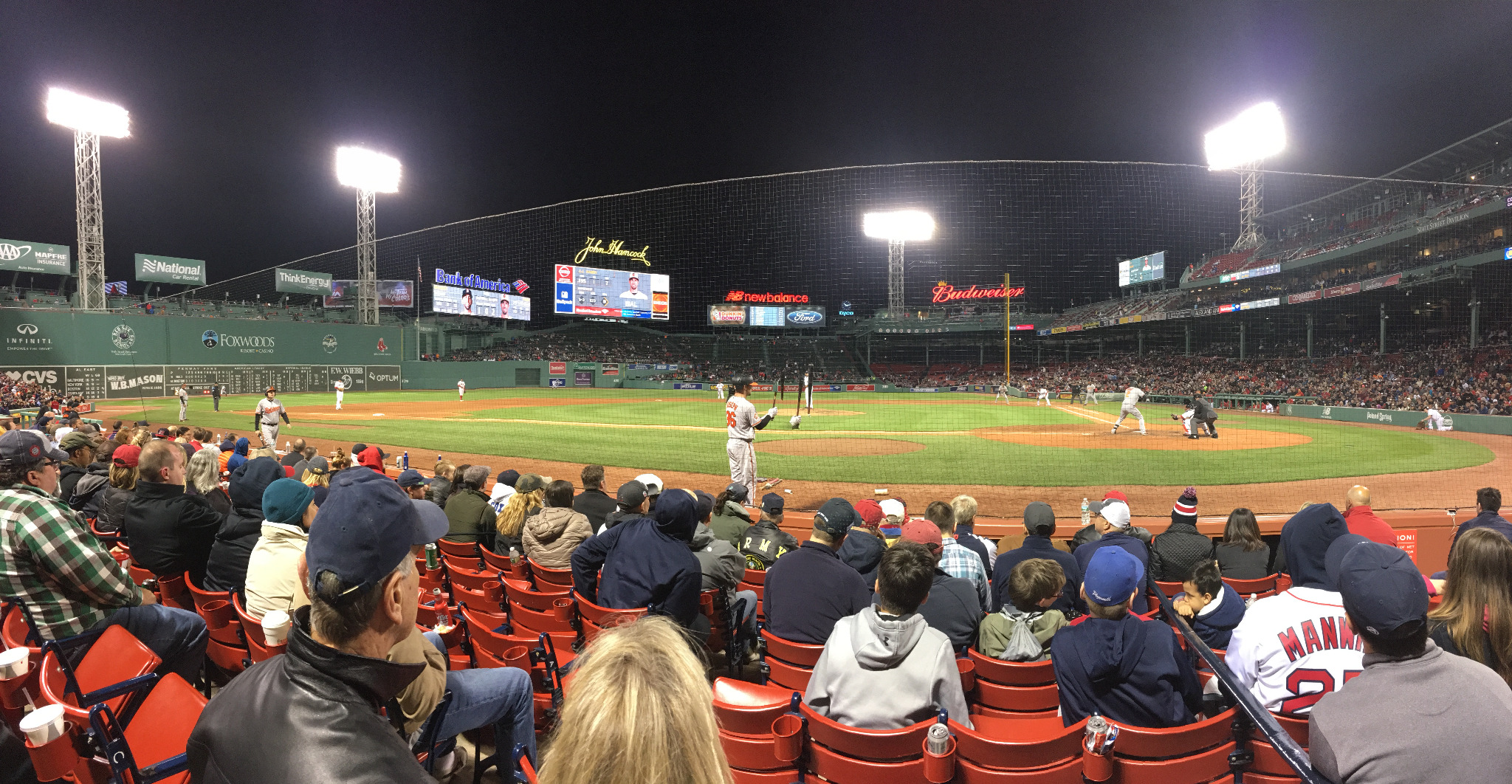 ← Back
Boston Baseball Opinion: Fenway Must Go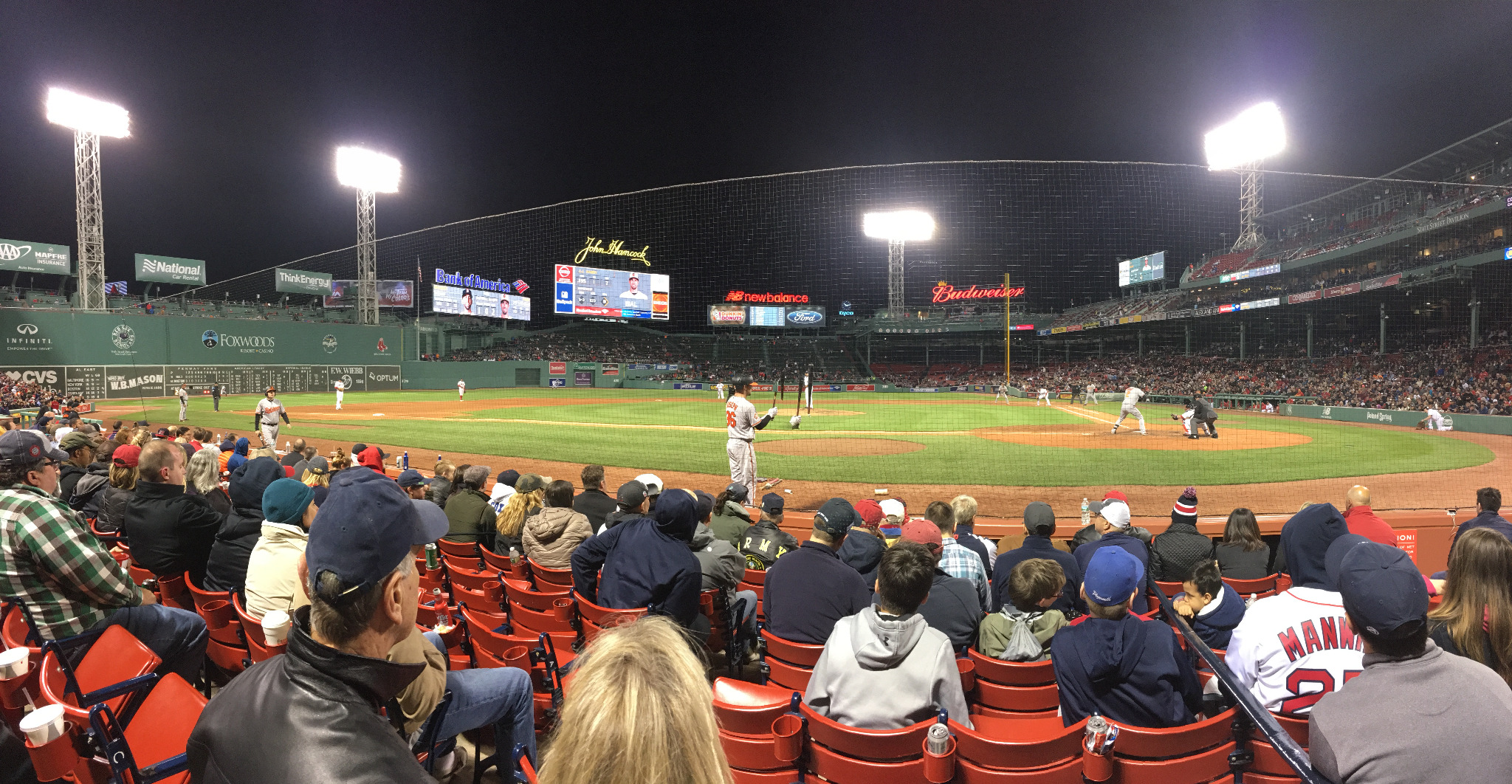 Opinion Column from the Pages of Boston Baseball Magazine (1999)
I must start with a disclaimer before I launch into my imagined soliloquy: I am a second-generation Bostonian who loves Fenway Park, has a keen appreciation for all that is historic, and just can't toss out old stuff. Hey, I love three-piece suits, dig Duke Ellington, and think neo-swing is the hippest dance craze to hit ballrooms since, well, swing.
Fenway has been great to me; I've spent many a game there with family and friends. That being said, I think the new Fenway Park proposal is the best thing to happen to Boston since James Michael Curley was elected to office from jail.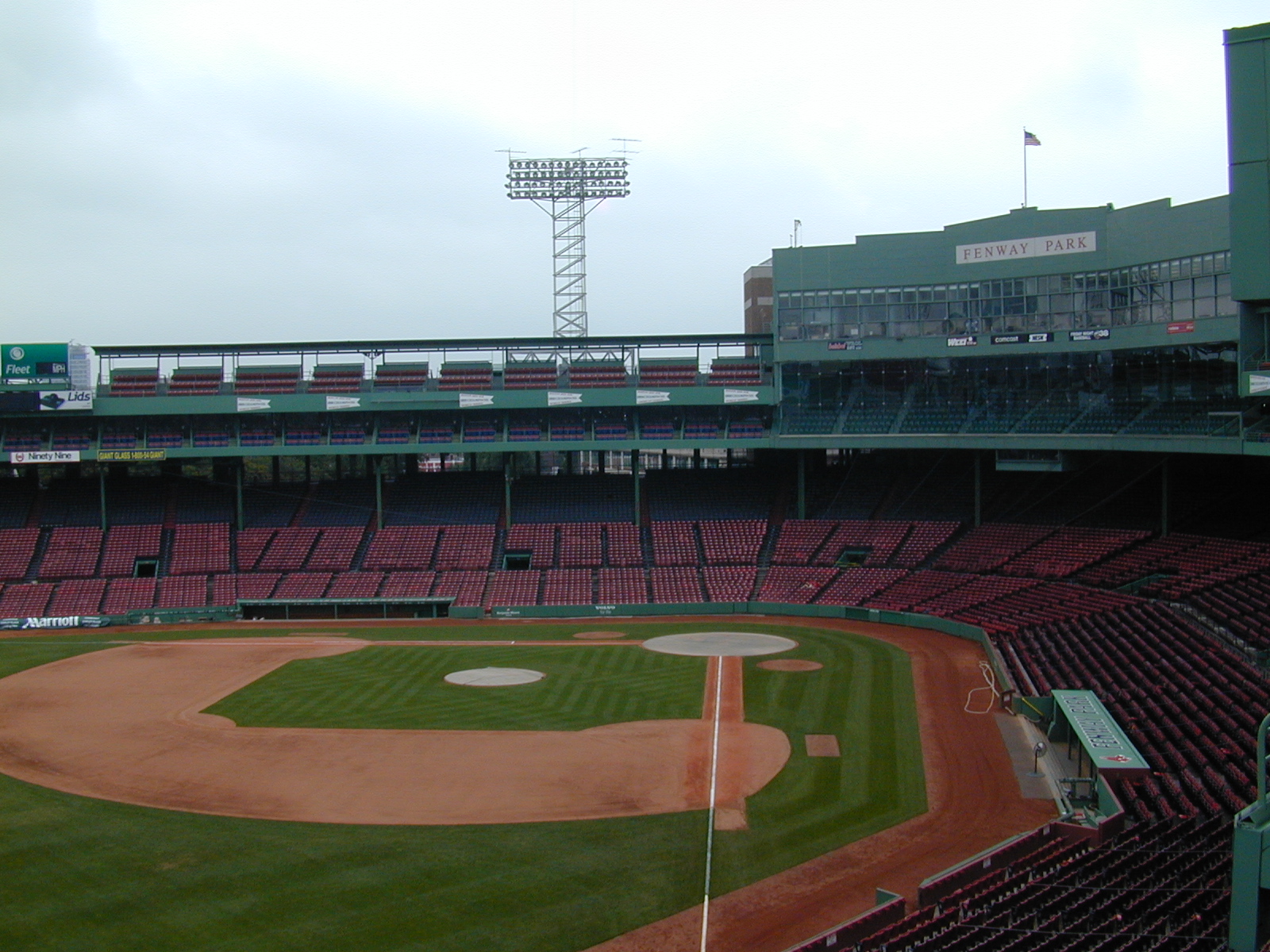 A view of the Fenway diamond from the Green Monster seats.
Being born in the post-Titanic era of titanic Americans, I don't fit very well into Fenway's tiny wooden seats. As a Guinness-swilling, pizza-munching Irishman, I have no elbow room, must be poured into my chair, and usually rest my chin on my knees when crammed into Fenway's finest seating. That's no way to view a ball game.
While I appreciate their heartfelt pleas, the elfin and oh-so-parochial Save Fenway folks must have a maximum height and weight requirement. No one over 5'11" and two bills (me) can justify condemning the next generation of Red Sox fans to bad teams and a cramped, dilapidated park.
In Boston, one of our greatest blessings is also one of our most curmudgeonly curses: We live in the past. If every special interest group in Boston had its way, the Back Bay would still be just that -- a marshy bay.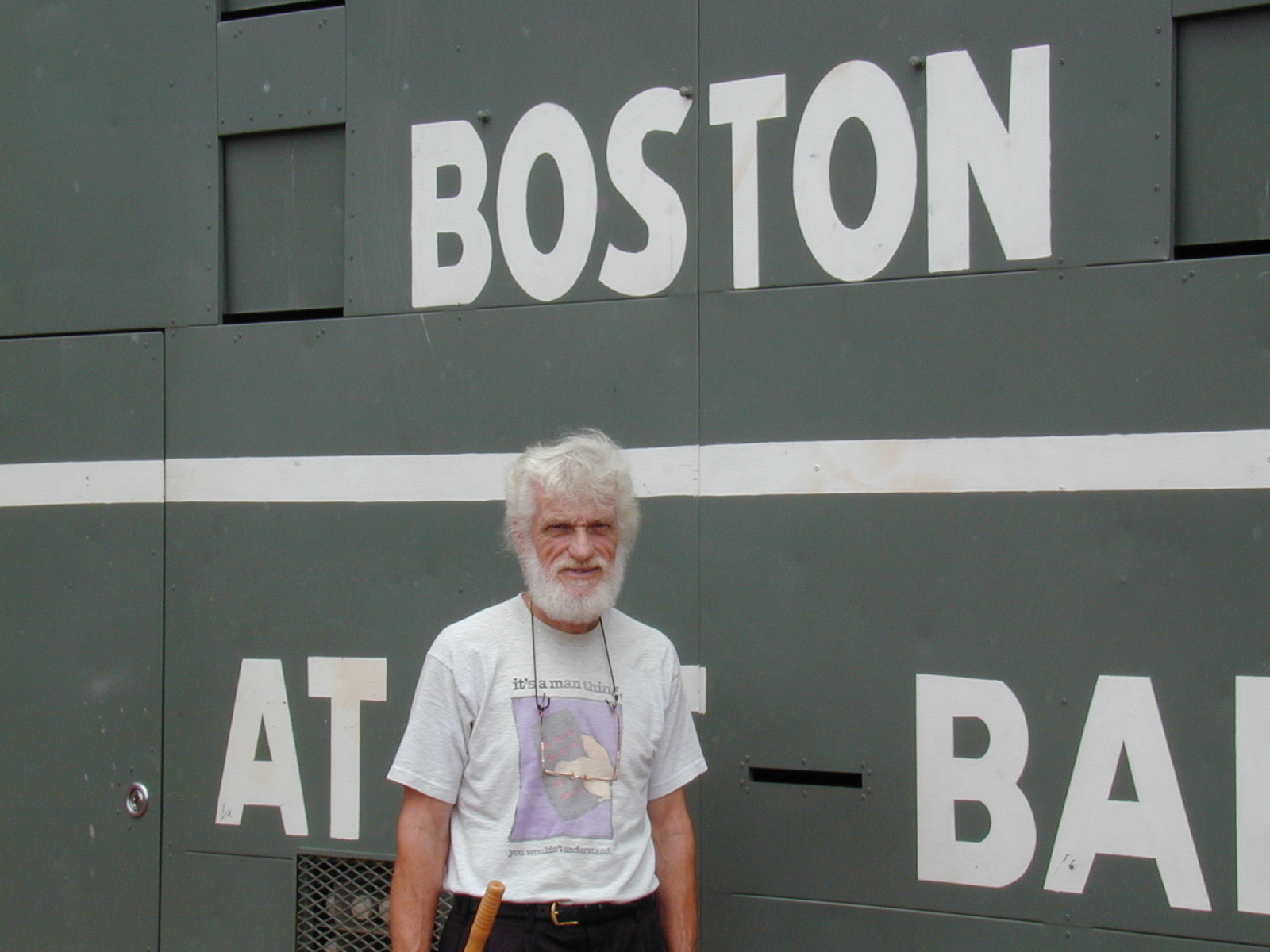 Joe O'Shea, Sr., got a great look at the Green Monster's manual scoreboard in 2003.
Having been lucky enough to visit more than 25 football, baseball, basketball and hockey venues as both a writer and a fan, I can honestly say that Foxboro Stadium, Fenway and the old Boston Garden are/were -- by far -- the worst sports facilities in the nation.
As Bostonians, we look down our nose at "hillbilly" towns like Charlotte, Jacksonville, and Atlanta, but it's Atlanta – not Boston – that's currently hosting world-class sporting events. In 1989, the state of Georgia voted to build the incredible Georgia Dome as part of Atlanta's World Congress Center convention facility. Completed three years later, the Georgia Dome is home to the NFL's Falcons and the SEC Championship Game in football; has hosted one Super Bowl and will be the site of Super Bowl XXXIV in 2000; and has helped house an Olympics.
I don't condone taxpayer-financed homes for filthy-rich team owners, but in terms of infrastructure and competitive tax deals I do believe that Tom "Chisel that on my grave" Finneran and his Beacon Hill buddies should treat sports teams as well as they have the DECs of the world. Sports is both big business and a tremendous source of civic pride for thousands, if not millions, across the commonwealth. Just because many sports fans can't tell Fugard from Furtwangler doesn't mean that their form of leisure activity should be accorded any less respect than that of Massachusetts' so-called intelligentsia.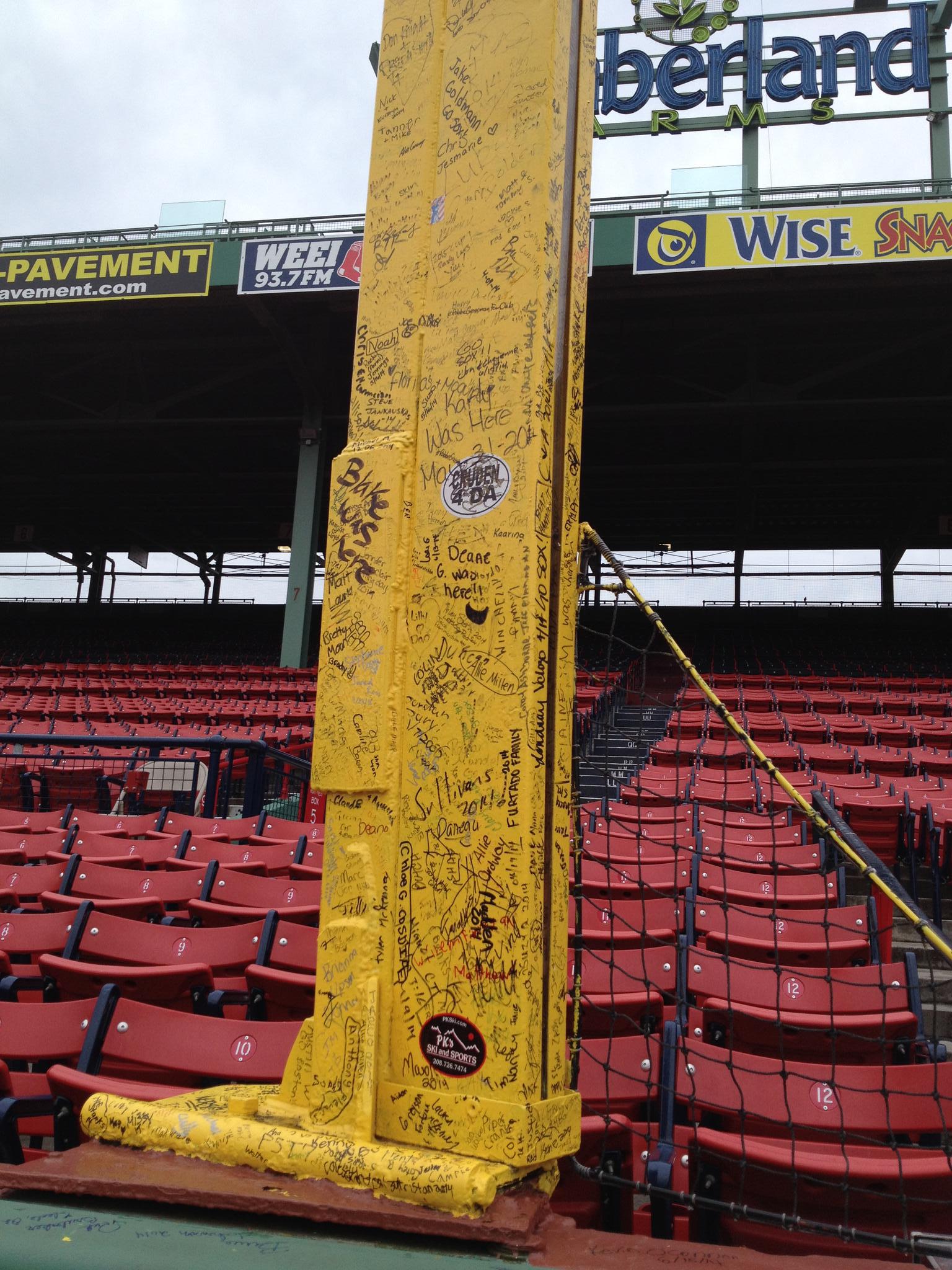 The autograph-adorned Pesky Pole -- which longtime Sox shortstop Johnny Pesky made famous by bending many home runs around this right-field home-run marker -- is one of Fenway's many quirky attractions.
I'll always have fond memories of the tiny little bandbox on Landsdowne Street. As a young teen, I convinced a rookie named Wade Boggs to give my brother and me his autograph as he was trying to break away from fans. I watched Tom Brunansky make a diving catch in the right-field corner against the White Sox to nail down a division title in 1990. From the bleachers, I stared in shock as Billy Hatcher stole home against southpaw Chuck Finley and the Angels in 1994.
As a young reporter at Fenway in the early 1990s, I interviewed Oakland Athletic Jim Corsi while surrounded by boyhood idols Rickey Henderson and Dennis Eckersley. In the Red Sox clubhouse just a few moments later, I was blown off by the boorish Roger Clemens and then interviewed Boggs – and his ego. On that same day at Fenway, I met some childhood heroes and also concluded that many professional athletes are pampered, arrogant men with poorly developed social skills.
Fenway's neighborhood activists – most of whom are renters, B.U. brats and other carpetbaggers – can rot for all I care. Few, if any, have roots in Boston soil.
Progress, with a respectful nod to the past, is good. As much as I hate to admit it, the Red Sox seem to have actually done something right. HOK Architects of Kansas City and the Red Sox have designed a wonderful, comfortable new Fenway that retains most of the dimensions and quirks of the beloved original. It's time for we as Bostonians to look ahead, build a new ball park and make sure that we can compete with the Atlantas, Charlottes and Jacksonvilles. After all, in a couple of decades, Boston wouldn't want NASCAR lovers to view it as a wahoo town.