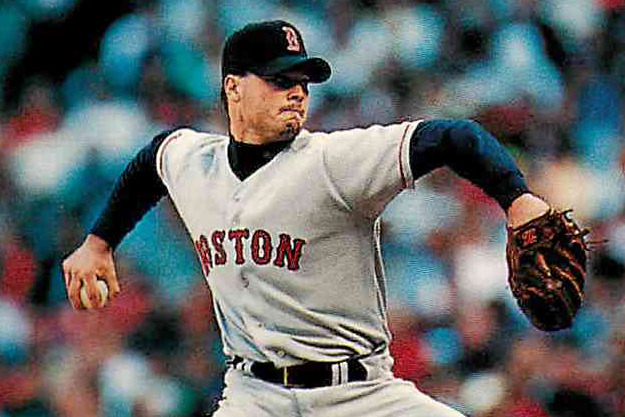 ← Back
'Baby-Faced Assassin' Lets Live Fastball Do Talking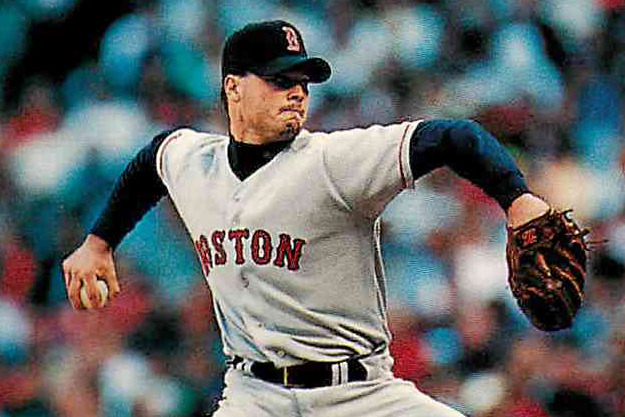 Boston Red Sox pitching prospect Cory Bailey (Courtesy Bowman)
From Boston Baseball Magazine (September 1993)
If Raymond Chandler was a PawSox beat writer, relief pitcher Cory Bailey might have been pegged the "Baby-Faced Assassin."

Unlike some of his fellow relievers, Bailey doesn't look the part of the menacing closer. Boston's Jeff Russell sports an intimidating goatee – and even Ken Ryan has toyed with facial hair this summer – but Bailey's All-American, clean-cut appearance does little to strike fear into the hearts of opposing batters.

At age 22, the Illinois native may not even be able to grow a full beard. But the lack of a "Wild Thing" persona has done little to harm Bailey, who prefers to let his live fastball do the intimidating. The fire-balling right-hander had a career year in only his third professional season, setting the Pawtucket single-season save record with 20 while maintaining a 2.88 ERA. Despite his youthful appearance, he does have the requisite size – 6'1", 208 pounds – and attitude of a top-notch reliever.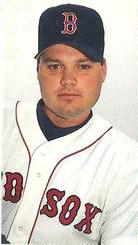 Cory Bailey (Bowman)
"I really don't consider any park a hitter's park," says Bailey, who made the jump from Class-A Lynchburg to Pawtucket this season. "I consider it my park. If they get a hit off me, it's my fault,"

Bailey has experienced very little guilt this summer, allowing 48 hits – only one a home run – and striking out 59 batters in 65.2 innings. His contributions didn't go unnoticed, as the parent club called him up when rosters expanded in September.

Despite great natural movement on his fastball and a solid curve, Bailey still needs more seasoning, according to PawSox pitching coach Rick Wise.

"The movement's only one way," Wise says of the fastball, "and that's away from right-handed hitters and in on lefties. I've been working with him to run the ball in on righties and away from lefties so that he can have two different kinds of movement on his fastball.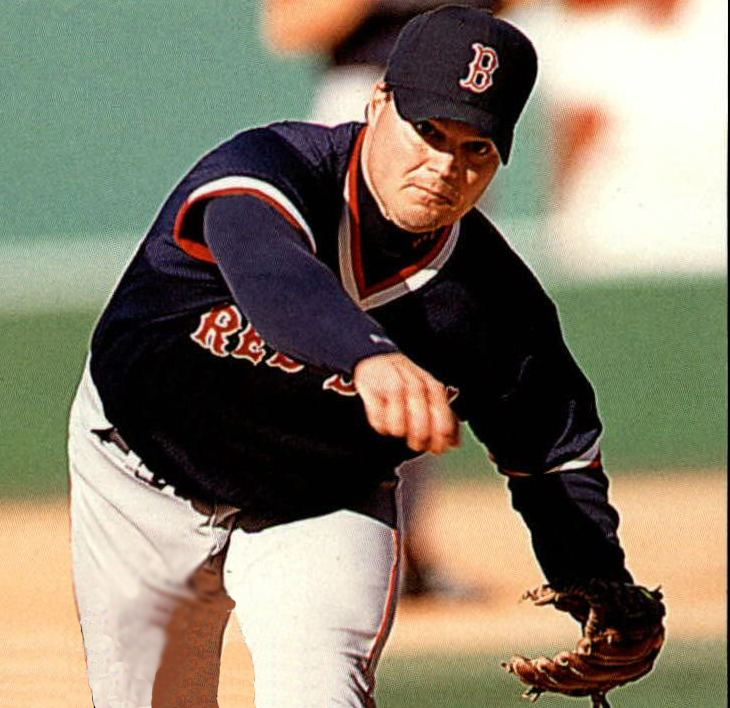 Cory Bailey was called up to Boston after recording 20 saves in Triple-A Pawtucket. (Donruss)
"He also has to work a bit on a changeup and his breaking ball," Wise adds. "But when you have 20 saves after just coming up from A ball, you're obviously doing something right. He's experienced a very good year to this point."

Indeed, since being drafted in the 15th round by the Red Sox in the 1991 draft, Bailey has succeeded at every level. He led the New York-Penn League with 15 saves in '91, and posted the most saves (23) in the Carolina League a year later. The only hurdle that prevented him from posting a trifecta in Triple-A Pawtucket this season was the presence of highly touted closer Ken Ryan, which often forced Bailey into a set-up role. Still, Bailey finished third in the International League with saves this season.

The key to successful pitching – like real estate – is location, location, location. Thus far, Bailey's tantalizing, promising fastball has been the key to his great success. So just how does he place it?

"I don't know," Bailey admits. "It just does what it wants to, I guess."
PawSox Notes: Despite recovering from a slow start with a mid-summer surge, the PawSox ended the season in fourth place in the IL East with a 60-82 mark. Only a handful of PawSox were rewarded with a trip to "The Show" when rosters expanded in September. Luis Ortiz, Jeff McNeely and Greg Blosser earned promotions, as did Bailey and Scott Taylor. Nate Minchey was a late addition after Paul Quantrill began experiencing knee problems. . . . Despite only 14 Triple-A appearances, Aaron Sele was named the IL's Most Valuable Pitcher and made the year-end all-star team. . . . Several PawSox ended up on the IL's leader board. Ortiz was 10th in batting at .294, Blosser fifth in homers with 23, and McNeely second in steals with 40. . . . One of the nicest stories that emerged from McCoy Stadium this summer was the unexpected performance of Paul Thoutsis, who took a decade to make it to Triple-A. But when the 27-year-old outfielder made it, he proved that he belonged, hitting .319 with four homers and 26 RBI in 60 games.