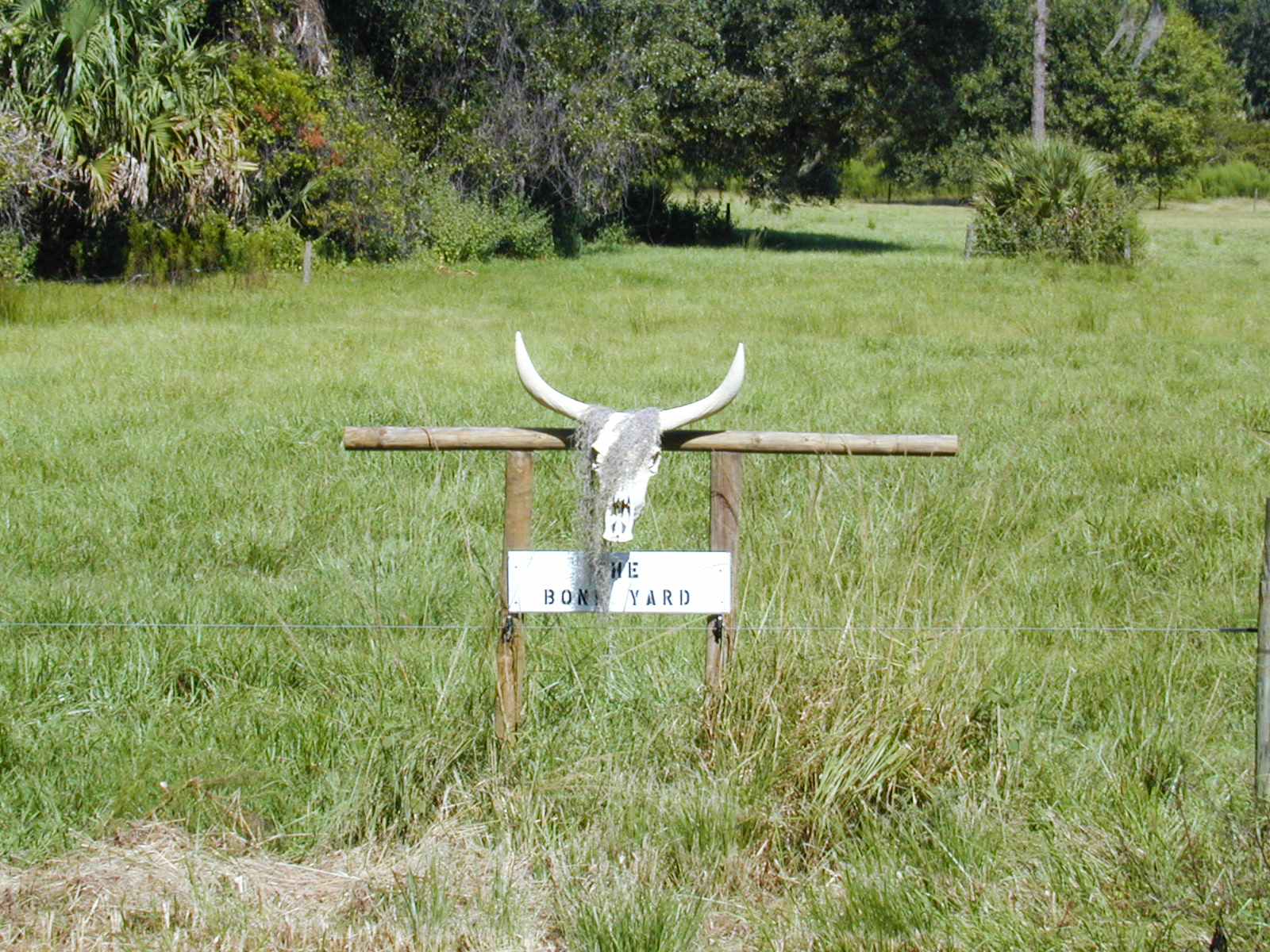 ← Back
A Taste of 'Real Florida' at Crescent J Ranch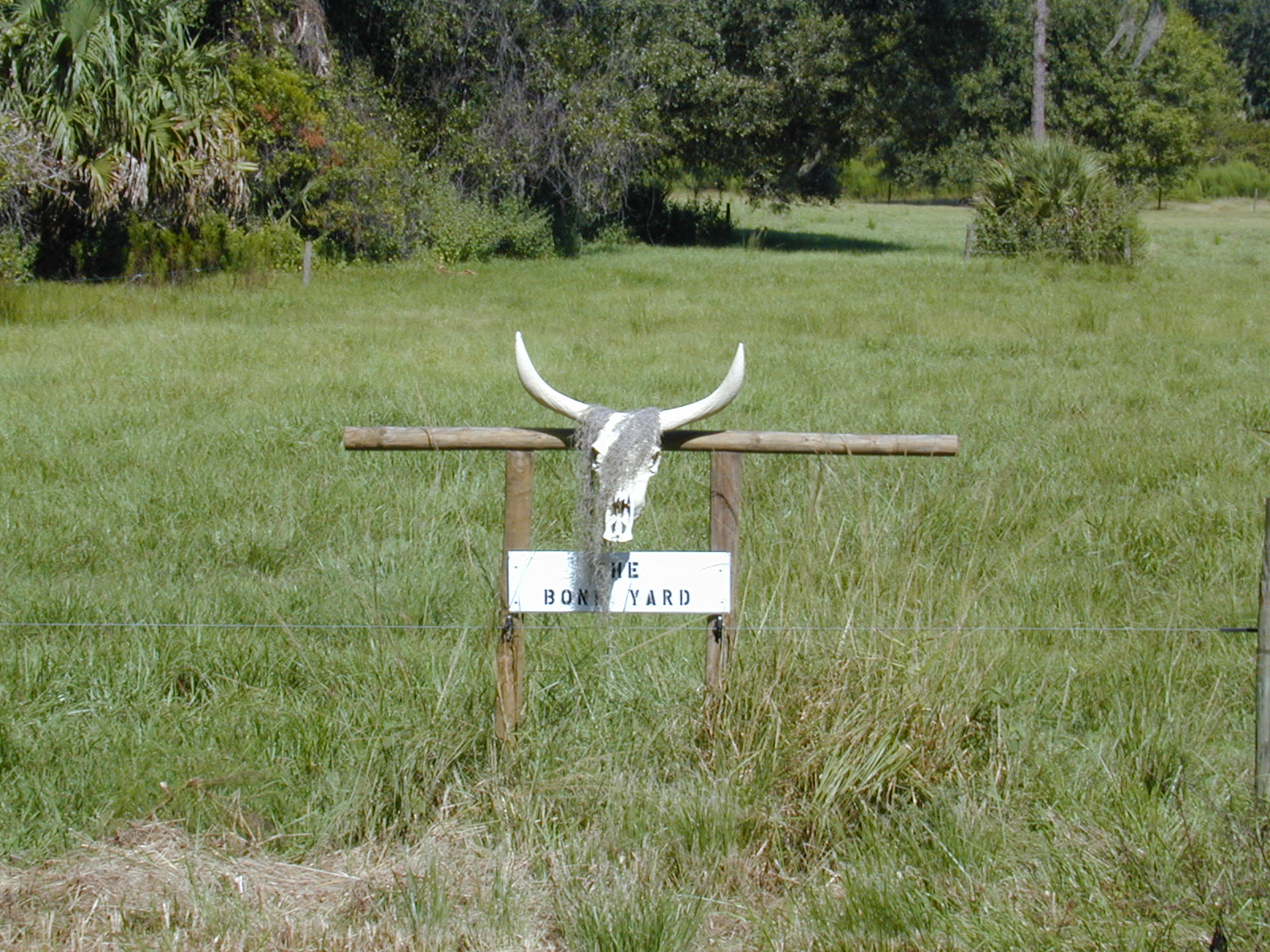 From the Boston Herald 

ST. CLOUD, FLA. -- My first taste - or whiff, actually - of the real Florida began at the Crescent J Ranch's horse stables in St. Cloud.
The Crescent J, which co-exists with Forever Florida's 3,400-acre nature conservancy at Bull Creek, offers a taste of pre-Disney life in Central Florida. Up until the early 1970s, cattle ranching, not tourism, was the lifeblood of the Kissimmee-St. Cloud area.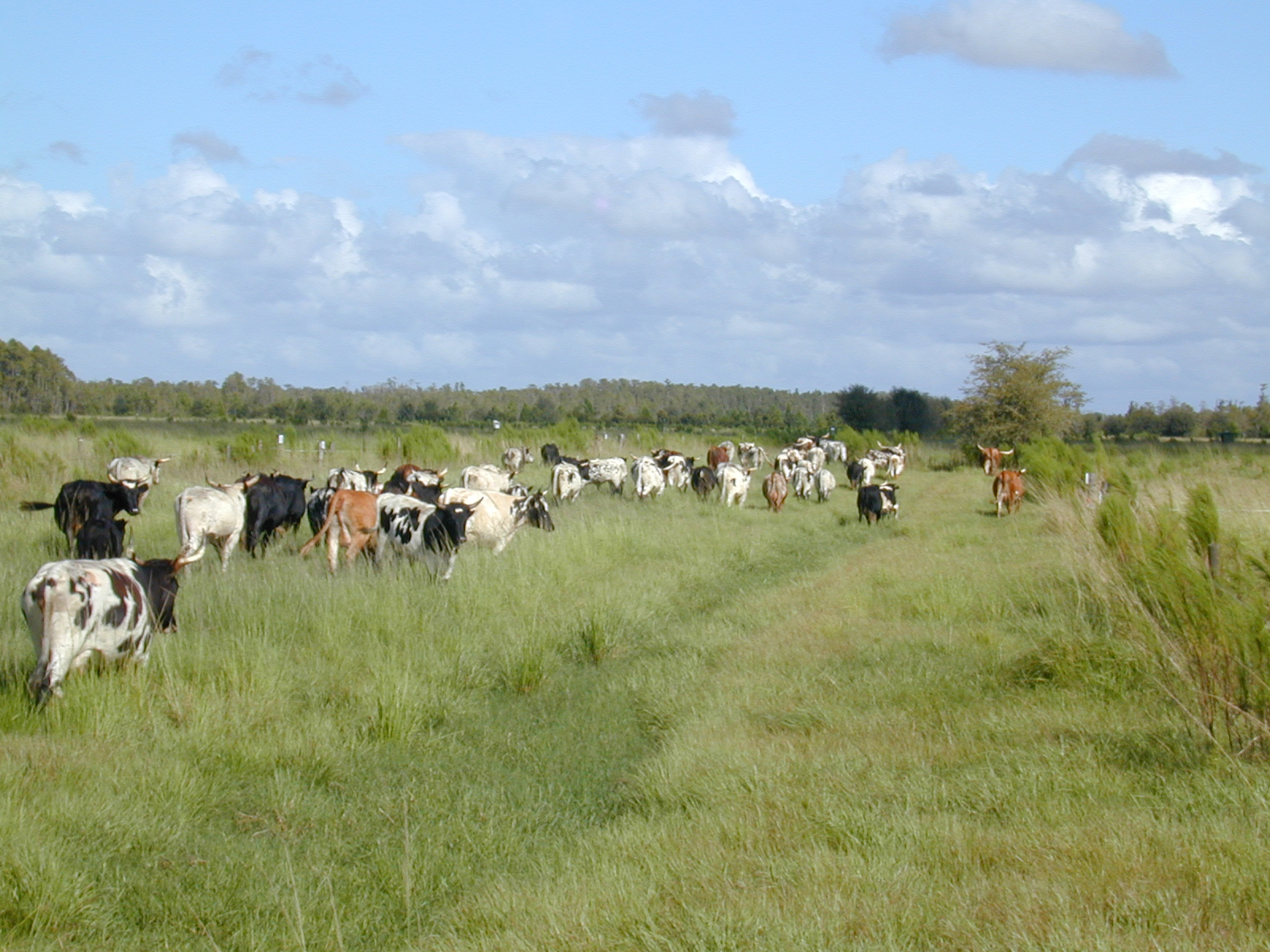 The tail end of our cattle drive.
Although Forever Florida offers bus, covered wagon, bike and foot tours, the most engaging is the horseback cattle drive at the Crescent J. If you opt for the ½-day drive, ask for Blaze or Cooter, two of the ranch's most agreeable horses. Once in the saddle, you tag along as cowboys herd cattle from one pasture to another.
"You can call us cowboys, but we don't like it much," says John Casselman, the ranch foreman. Because they spend so much time hunting the cranky cattle that hide in the scrub of a challenging landscape, Florida's cowboys and cowgirls prefer to be called cow hunters.
While pounding the trail for a couple miles, cow hunters point out panther prints or lurking gators, talk about their work, and tell a tall tale or two about Bigfoot's cousin, the mythical Swamp Ape, that skulks about at night.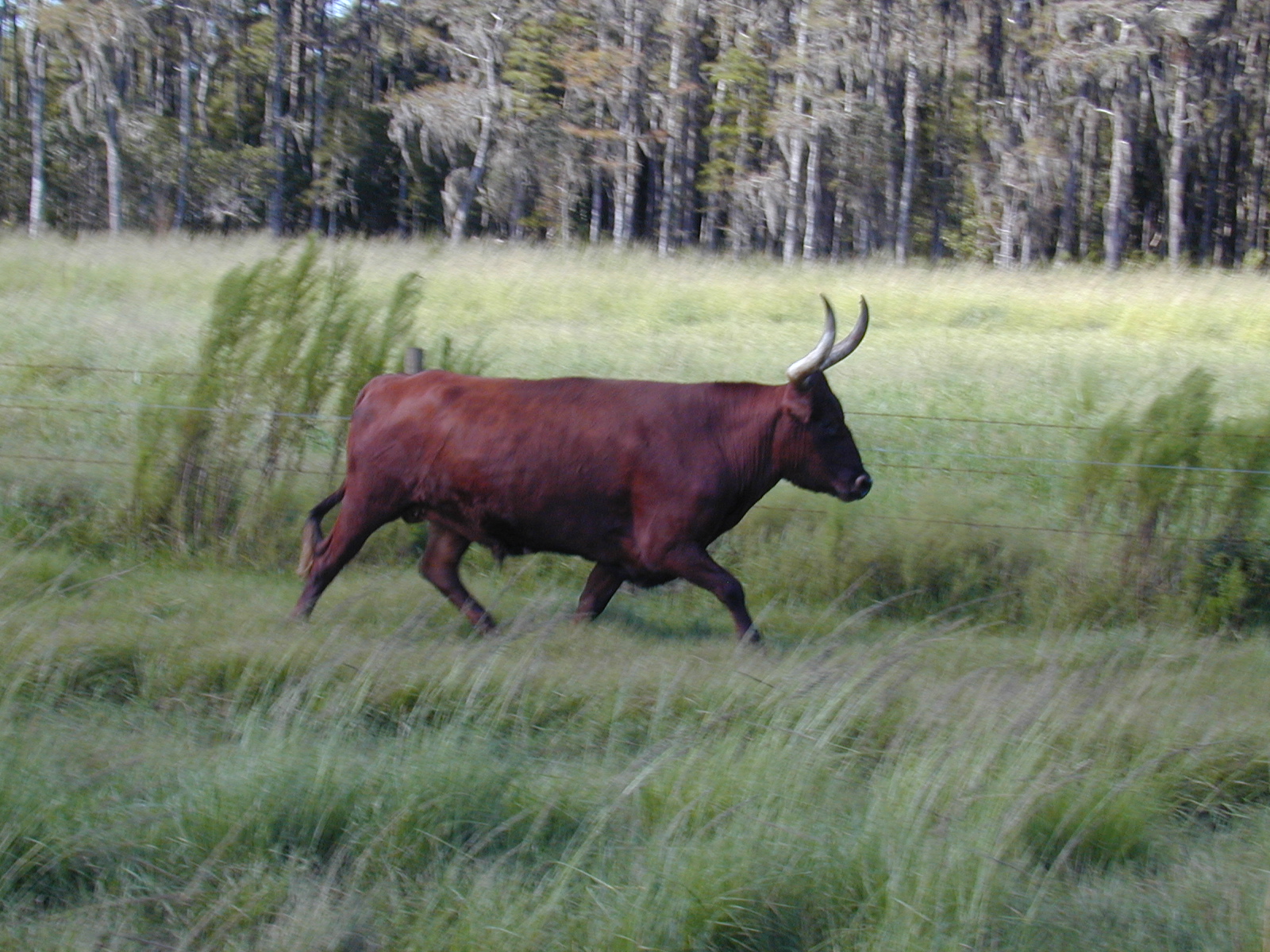 Our presence served only to annoy this mammoth steer.
Upon reaching the pastures, a handful of cow hunters utilize great horsemanship and the cracking sound of long, braided whips (hence the traditional Florida nickname "crackers") to round up and funnel the cattle into a new field. Visitors and hunters alike use their mounts to wall off an open feeding area, while annoyed 1,200-pound bulls and smaller bovines trot along.
The ranch raises two types of cattle, cracker and charolais, and turns a profit by selling semen and cattle for breeding stock (none are sold for beef). Cracker cattle and horses date back to the 16th century, when Spanish explorers Juan Ponce de León and Hernando de Soto brought Andalusian cattle and Iberian horses to help settle the area.
When the pioneers abandoned Florida, the animals stayed behind and gradually developed an uncanny resistance to tropical heat and disease. Up until the mid-20th century, the small-but-tough cracker cattle were called scrub cattle, and are now critically endangered.
Now, with approximately 200 cracker cattle, the Crescent J owns the largest private cracker herd in Florida, second only to the state's herd at Payne's Prairie Preserve in Micanopy, just south of Gainesville.
"Protecting these animals is a trust put in my hands that I take seriously," says Casselman. "I hate to see any animal this close to gone."