← Back to portfolio
A Natural, Karem Leaves Indelible Mark on Boston's Diamonds, Bowling Lanes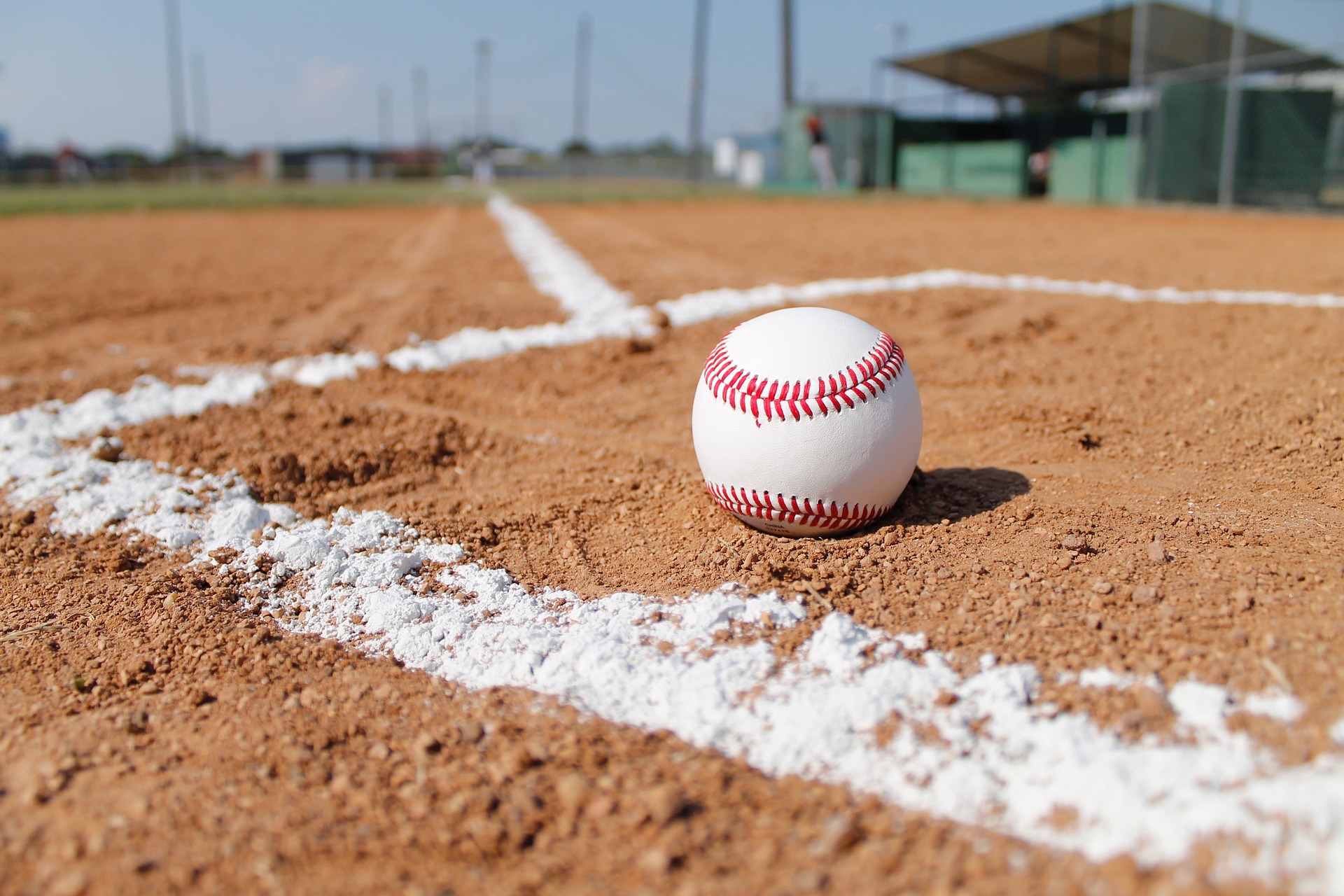 From The Daily Transcript Newspaper

DEDHAM -- A hitter's eyes are his best friends, but as in life, even best friends are lost over time. "They aren't what they used to be," says Tony Karem, pointing to his bespectacled eyes with a poignant smile. At age 73, Karem's once-discerning vision has lost it's acuteness.  
Memory, though ... memory is another matter.
This time of year, while most Bostonians content themselves with a trip to Fort Myers or visions of a sweltering night in the Fenway stands, Karem will have none of that. He prefers the warm memories of his baseball playing days in the Boston Park League (BPL), in the Brooklyn Dodgers system and with the New England Hobos.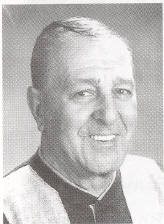 A lifelong Dedhamite, Karem played in the BPL circuit for 23 years and was the first Dedham native elected to the league's Hall of Fame. Although the league launched in 1929, making it America's oldest amateur baseball league, the BPL's Hall of Fame wasn' founded until 1982. Karem was inducted in 1983, the BPL's second class, and is one of only five surviving members of the 13-player group.
"He was very versatile," remembers Harry Wallbank, Karem's one-time manager and fellow Hall of Famer (1990). "He was an excellent hitter, a very patient hitter. He waited for his pitch and could hit to all fields.
"He could hit the long ball or hit in any situation," adds Wallbank, whose BPL playing days predate World War II. Despite the BPL's lack of records, Wallbank remembers Karem hitting "consistently in the high-.300s. He was a good fielder, too. Tony was probably one of the better ball players to ever come out of Dedham."
A product of Dedham High, Karem starred for three years on the Marauder diamond with his older brother, Jimmy, who helped hone Tony's uncanny batting skills. "We'd have supper, go work in the garden and then play ball," recalls Karem. A right-handed batter, he started his hand-eye coordination exercises with Jimmy in the family's Mt. Hope Place backyard in East Dedham.
At age 10, Karem's hardball education began with a sawed-off broom stick and a tennis ball. Once the youngster mastered striking the tennis ball, Jimmy threw him a curve -- literally. Jimmy sliced the tennis ball in half and began tossing soft-serve curves by his younger brother. "The most important thing he told me is to make sure you're cutting the tennis ball in half (when you swing)," says Karem. "Watch the broomstick and hit the tennis ball right in the middle -- even the half-ball."
Once he got a fat bat in his hands and a beachball-sized baseball tossed his way, it was no contest. "It was just like practice," says Karem, who now lives in the Oakdale section of Dedham. Although a solid fielder, the glove was never a major concern to him. He preferred to play the infield -- because "that was where the action was" -- but he also spent time in the outfield and would often catch. But hitting was his true vocation, and it remained that way throughout his career. 
"Tony was one of the most consistent hitters ever in the Boston Park League," said Walt Mortimer, former secretary-treasurer of the BPL. "He could stroke two hits a game in his sleep. He hit it where it was pitched, and was a magician with the bat."
Once Karem closed the book on an all-scholastic high school baseball career, it was off to work. Over the years, this hard-working son of Lebanese immigrants toiled at the Readville Car Shop and was a sheet metal worker at Alice Chalmer's in Hyde Park.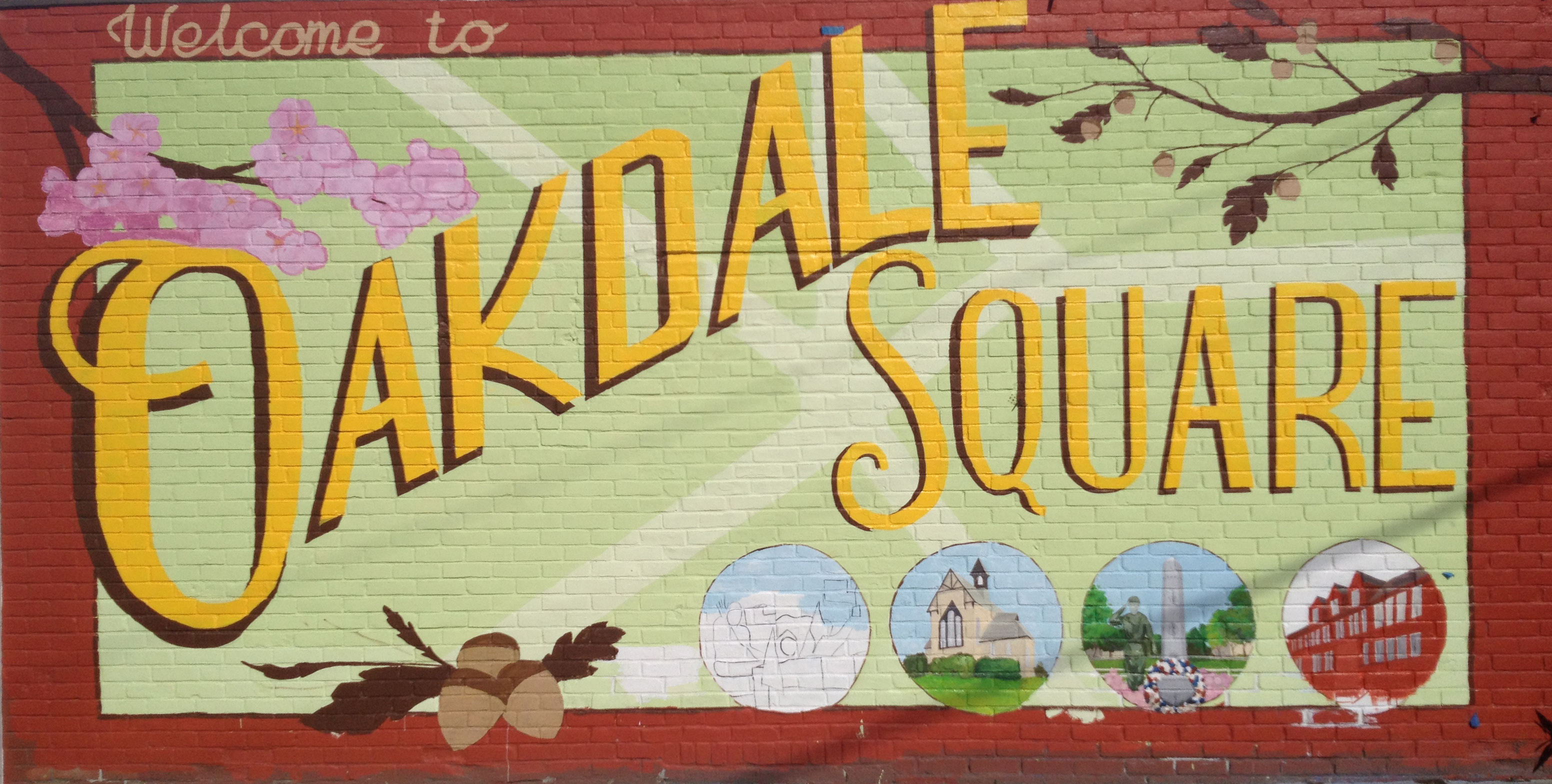 In the early 1960s, he and his wife, Bonnie, opened neighboring businesses that were fixtures in Dedham's Oakdale Square for 35 years: the Oakdale Barber Shop and Bonnette's Hair Salon. As a barber to countless Dedhamites, Karem put his unparalleled joke-telling ability to good use. Two of his milder offerings, for the kids, are: 
"How do you save your soul? Walk on your heels."
"How do you make holy water? You boil the hell out of it."
Work, though, was always a means to an end for the gregarious Karem, who worked to live. When quittin' time arrived each day, Karem preferred to pursue his three passions in life: Bonnie, baseball and bowling. In fact, the only things Karem addresses solemnly are his religion, wife and baseball. Like many of his generation, Karem recalls that "I ate, I slept, I drank, I dreamed of baseball."
His love of baseball even got him in hot water with Andy Scafiti, the assistant baseball coach at Dedham High at the time. Karem was recruited to play in the semi-pro New England League at age 17, while still in high school.
Not knowing any better, Karem gladly suited up for the Milton Springs team for a short time. After rounding first on a base hit one night, Karem heard this ungodly screaming from the stands. Out of the crowd burst Scafiti, neck veins taut like guy wire, telling Karem that he couldn't play in this league if he wanted to continue playing for the high school. Karem was tagged out as he stared, flabbergasted, at the livid Scafiti.
Upon the conclusion of his scholastic career, Karem never rejoined the New England League. Some of the unethical tactics employed by his teammates and team management -- all in the name of winning -- left a sour taste in Karem's mouth.

So it was off to the Boston Park League and the Walter Bryan Club, where he promptly sat for the first two weeks, an unproven commodity. Finally, in a Friday night matchup against the Dick Casey Club in West Roxbury, Karem was beckoned from the Billings Field bench by manager Joe Callahan, a former Boston Braves hurler.
"He comes over to me and puts his arm around me in the last of the seventh," recalls Karem. "Man on first and third and there were two outs. He says to me, 'Listen, son.  You're very good. You've been coming down every day. Do you got your sliding pads on?' I said, "Yeah.' He said, 'Anything close, stick your hip out in front of it 'cause I've got the first batter coming up and he's a good hitter.'"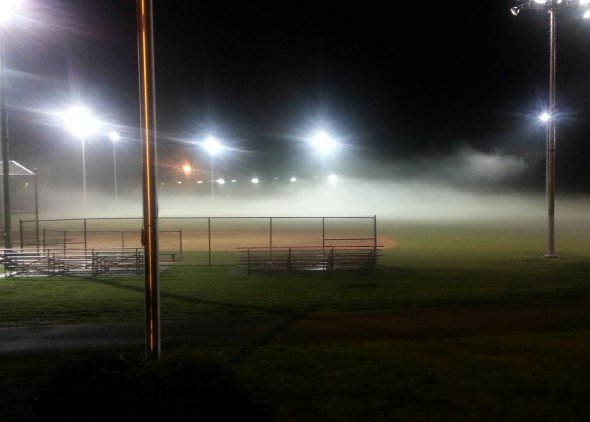 So Karem made his way to the plate thinking, "If I get the pitch I want, I'm going to drill the ball into right field and then go into the locker room with the pants, the shirt and the stockings and tell Callahan what to do with the uniform." Karem proceeded to rip a liner to right that rolled all the way to LaGrange Street, driving in both runners for a 5-4 win.

Just as he promised himself, Karem waltzed into Callahan's office after the game with "the stockings and the shirt inside the pants. I said, 'Here's your uniform,' and he said, 'You're going to need it Monday,' and I quit 23 years later."

Four years into Karem's BPL career, the split-up of the Bryan Club gave birth to one of the league's greatest rivalries. Karem was recruited by Wallbank for the Wallbank Club, where he finished his career at age 42. One of Karem's best friends, shortstop Johnny MacDonald (HOF '82), was picked up by St. Paul's.
When the two teams met, sparks flew as Karem, the consummate hitter, and MacDonald, arguably the best shortstop in BPL history, tried to outdo the other. In one seven-game championship series, Karem hit in the .900s against St. Paul's. "Tony and Johnny heated up that rivalry over the years," confirms Wallbank. "Tony always excelled when the pressure was on."
The BPL offered steady play for the likes of Karem and MacDonald, but the pair soon ventured beyond Boston for their greatest adventures. The dynamic duo signed on with the New England Hobos, the baseball equivalent of the Harlem Globetrotters. 
The clown princes of hardball traveled throughout the Northeast, playing the local semi-pro teams that flourished in the '30s, '40s and '50s. "We wore baseball shoes, a glove and the [baseball] underclothes, but we dressed up as hobos," says Karem.

"I used to hit semi-pro pitching with one hand," he says. "I'd bunt the ball and run to third base. The umpire would scream, 'Time!' We had it all rigged up. The ump would get a map, lay it out on the pitcher's mound and say, 'No, you've gotta go that way,' and point to first base. People would be falling out of their trees, laughing."

For Hobos, Karem and his teammates were well compensated. The money was good at $75 per performance, but the competition was the true lure. "We'd fool around for the first three or four innings -- if the team was good, one or two innings -- then we'd play ball and beat them. We never lost a game."

The team was loaded with talent.  In addition to road roommates Karem and MacDonald, Pete Cerone, Jimmy Duffy, Tony Novello and Eddie Urban played for the Hobos. Cerone was a one-time batting practice pitcher for Ted Williams, Duffy once played with Dom DiMaggio in the minors in San Diego and Novello and Urban both were affiliated with the Braves during their careers.

At the height of their popularity, according to Karem, the Hobos outdrew the Brooklyn Dodgers one Sunday afternoon. At Dexter Field in Brooklyn, the Hobos visited the Bushwicks and played in front of a capacity crowd of approximately 45,000 people. Across town at Ebbets Field, the Brooklyn (Trolley) Dodgers attracted a modest 39 grand.
Ironically, in Karem's heyday, the money in amateur ball was as good as -- if not better than -- the bush leagues. According to Wallbank, "back in those days, a guy couldn't afford to play in the minors. Guys like Johnny MacDonald or Tony couldn't afford to play back then. The pay was a dime a dozen. It was a lot different than today. The timing was bad back in those years. But I think Tony and Johnny could have made their mark in professional baseball [had times been different]."

Karem's timing was equally bad. In addition to balancing work, the BPL and the Hobos, Karem flirted with the big leagues. He had a pair of opportunities with the powerhouse Brooklyn Dodgers of the 1950s and the Red Sox.
A Brooklyn scout heard of Tony through a Park League contact and sent him to catch a train to Nova Scotia, Canada. Karem signed with the Dodgers for the summer of 1950, and was assigned to Glace Bay of the Cape Breton League. Glace Bay played teams like New Waterford, Whitney Pier and eventually lost to Montreal in the league championship game. Karem, though, went three for four in the game.

It was the misfortune of Karem, a slugger, to sign on with an organization full of sluggers. Brooklyn was loaded with batters like Gil Hodges, Jackie Robinson and Duke Snider. During the 11-year span from 1947 to 1957, a Dodger picked up at least 100 RBI on 19 occasions. At the end of 1950, Karem knew upward mobility in the Dodger system was limited and he left.
Shortly thereafter, a tryout in the shadow of the Green Monster proved to be one of the most frustrating experiences of Karem's life. A regular visitor to BPL games, an old gentleman, Karem recalls, put him in touch with Hugh Duffy, a Red Sox scout at the time. Duffy invited Karem to Fenway for a workout.
"Duffy put me right up to bat," Karem says. Karem walloped two or three balls off the Green Monster, then deposited two over the wall and one off the center-field wall. Then came the final test. "Duffy said, 'Let me see you drill one into right field and I want to see you run around first base and go into second sliding. Then come back and I'll talk to you.'" Karem ripped a liner to right and tore a page out of the baserunner's handbook, wasting no steps as he sharply rounded first and smoothly slid into second.

"I dusted myself off and came running in," says Karem. "Duffy says, 'I like very much what I see. Go up and talk to Mr. (Thomas) Yawkey. Tell him I sent you up and see what he wants you to do.' Duffy expected him to send me to a farm club. Where I had dark skin, I was told that Yawkey [made a racial comment] before he sent me home."

A friend of Karem's joined him at the tryout. While in the stands, the friend overheard a conversation which he didn't relay to Karem until they left the ball park. "Three quarters of the way home, he said to me he heard a guy say to another guy in the stands, 'I wish we could have him playing for us.'  I said, 'Why did you wait 'til now to tell me?'" says Karem, drawing back his hand as if he still wanted to strike his buddy for his harebrained gaffe. The 'guy' speaking was Lou Boudreau of the Cleveland Indians. "I knew who it was, but I didn't give it any thought," says Karem.


"That was it," Karem says. "But if my father were alive, he'd say, 'It just wasn't written in the books.'"

Inactivity was never an option for Karem, who rewrote the candlepin bowling record books when his ball-playing days ended. "I just did it to get out," he says. "My wife said, 'Why don't you go bowling?' I said it was a girl's game."

Bonnie convinced Tony to try it, so he gave it a whirl. He had trouble, first throwing a curve and not being able to control it. Given time, though, Karem evolved into the terror of several local bowling leagues. He was a regular in the Norwood Bowling League on Monday nights, the Park Street Bowling League in West Roxbury on Tuesdays and the Dedham Bowling League on Wednesdays. His tosses eventually straightened out, thanks to Joe Zonfrelli's advice, and Karem won the high-average award in his first year.
A league-high average of 119 was the norm for Karem, who occasionally broke 400 on a given string. A friend talked him into a tryout for Don Gillis' legendary Candlepin Bowling television competition in his second year. He didn't make the cut that year, but returned and made it a few years later, only to be beaten by a character from East Boston. "I think his name was LeClair," muses Tony.

His second time on the show, at the Wollaston Bowladrome in Quincy, Karem set a Candlepin Bowling record, which has since been surpassed. Karem won 14 consecutive weeks, an unheard-of feat then. Karem, who is also a member of the Candlepin Bowling Hall of Fame, even made The BostonGlobe's Sports Log when he finally lost: "Tony Karem, Dedham barber, has finally been dethroned on Ch. 5's Candlepin Bowling, but not before a record 14 victories and $5,400 in cash. That's a lot of haircuts."

A lot of haircuts, a lot of jokes and a lot of base hits later, Karem may not be able to turn on the fastball as he once did, but the memories of his barnstorming baseball and bowling days keep him warm as winter grudgingly gives way to spring.