'94 Offense: Just a Prelude to '95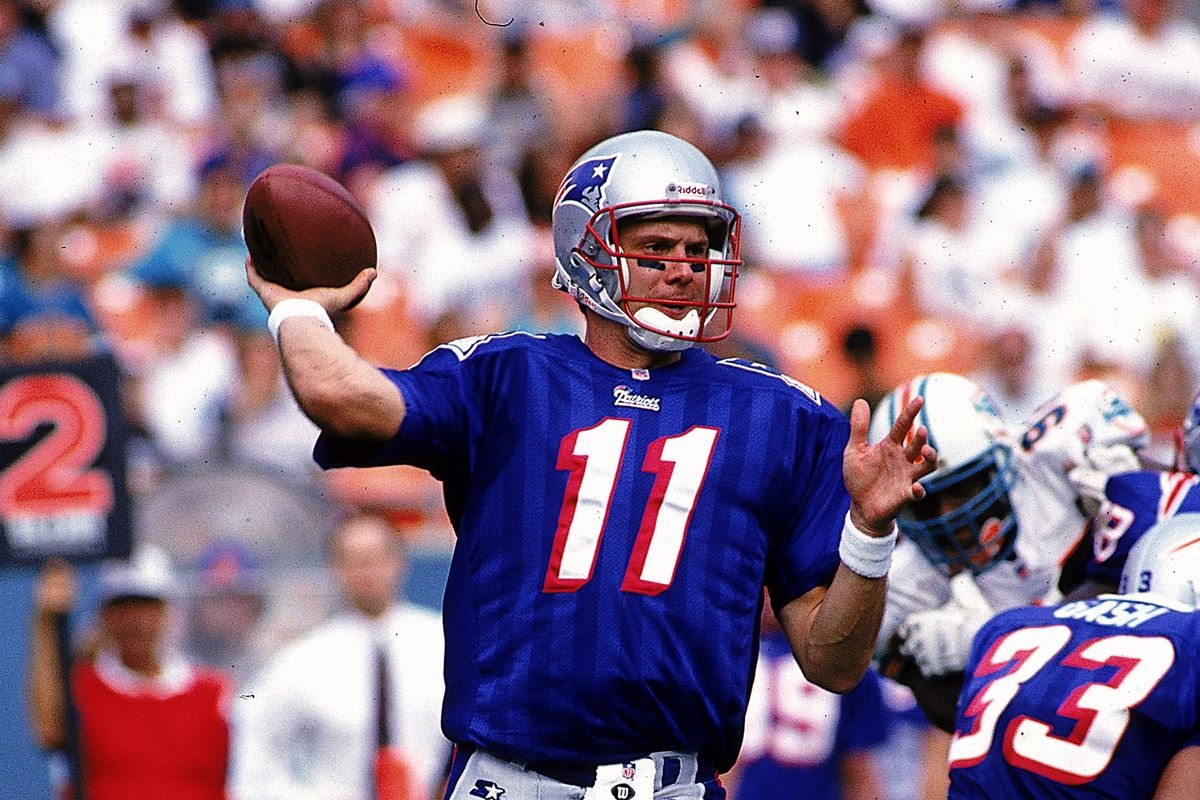 From New England Patriots Football Weekly
After Bill Parcells' New York Giants conducted the most effective ball-control clinic in Super Bowl history four years ago, people just can't seem to shake the notion of Parcells as a proponent of the grind-it-out ground game.
Well, shake it.
Parcells gave power football a whirl during his first two seasons in New England and it didn't work. He still aims to boost the ground attack in 1995 - yet with a different breed of back. Parcells realizes he has to create more options to accommodate third-year gunslinger Drew Bledsoe's burgeoning talents. Thus Parcells' adoption of a radically different offensive philosophy than the punishing ground attack which he employed in his final years in New York.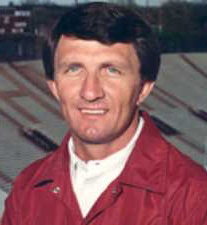 "You're talking about going from a smash-mouth football (style) offensively to more of a finesse-type (system)," says Ray Perkins, New England's offensive coordinator. "There's nothing wrong with either one. It's just a matter of using the people you have."
With Bledsoe behind center, Parcells has decided to feature the fast, shifty athlete in his offensive backfield. Examining Parcells' draftees and offseason acquisitions merely confirms his offensive ethos, in which the pass will set the stage for the run in '95.
During the draft, Parcells passed on power runner Rodney Thomas (Texas A & M) in favor of the likes of third-round pick Curtis Martin (Pittsburgh) and sixth rounder Dino Philyaw (Oregon), both dual-purpose threats equally adept at pass catching and running.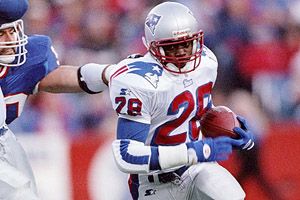 The 5-foot, 11-inch, 200-pound Martin, who logged 2,700 yards in only 30 collegiate games, may have been a second-rounder if not for a severely sprained ankle which kept him out of eight games last year. A fluid runner with solid quickness and great pass-catching ability, Martin owns a set of fresh legs and is less beat up than many of his peers. "Once I see the end zone, my mouth waters," says Martin.
At 5'10" and 192 pounds, Philyaw is cut from the same mold as Martin. An elusive natural who can make tacklers miss, Philyaw adds sub-4.5 second 40 speed to the mix and possesses soft hands.
"Last year we didn't have speed to the outside," notes Perkins. "These guys offer us the ability - because of the speed - to get to the outside. If we can do some things outside, which I think we can, it opens up the inside a little bit."
It should also help unclog the passing lanes for imports Dave Meggett and unproven wideouts Will Moore and Kevin Lee. Given the proper time and cultivation, Moore and Lee could develop into top-notch threats.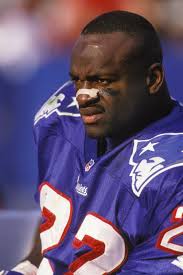 While Meggett's talents have been well-chronicled, Moore and Lee are a pair of wild cards. An Alabama product who can motor (4.35 40), Lee is big enough (6'0", 194) to mix it up with safeties. A broken jaw suffered in the preseason kept the 1994 second-rounder on the disabled list all season. The rangy Moore (6'2", 180) - a Canadian Football League defector - doesn't have blazing speed (4.6 40), but has superb hands and can shake pursuers by coming out of breaks quickly.
"They'll have more of a big-play threat because of Meggett," says Boston Globe columnist and NBC commentator Will McDonough. "Meggett beats guys one-on-one out of the backfield.
"The test of a great receiver is how far he can advance the ball after he catches it," he continues. "The great guys - like Jerry Rice and Andre Rison - are the guys who can catch it, beat a guy and pick up 15 or 20 more yards."
So the major pieces of the Patriots' offensive equation have fallen into place. Speedy, elusive, sure-handed wideouts + quick, shifty backs with good hands and perimeter speed = more options for Bledsoe and more respect for the ground game.
This new philosophy should only bolster what evolved into a runaway offensive attack in '94. Once opponents stacked the line against running back Marion Butts and Co., New England's coaching brain trust was forced to hand the reins to Bledsoe and wing it.
What happened was nothing short of revolutionary. Bledsoe and the Patriots ensconced themselves in National Football League annals as one of the most pass-happy clubs of all time.
It was not by design.
"I don't want it to sound like it's going to be a pass-happy thing," Perkins says of the Patriots' offensive plans for '95. "Bill (Parcells) has alluded to this: Let's play to our strength. Our strength is our passing game primarily because of Drew ... We're hopeful that Bledsoe can take some more steps this year, but you still like to get to some kind of happy medium - some kind of (run/pass) balance."
The field general of this armed revolution is Bledsoe, the Walla Walla (HS) Wonder who has enabled Parcells to openly embrace a wide-open scheme. With a loaded right arm, a slick release and a cool head, the 6'-5", 233-pound Bledsoe led the Patriots to the playoffs in his second year last fall. He is arguably the hottest pro signal caller since Miami's Dan Marino and Denver's John Elway matriculated at NFL U. (Class of '83).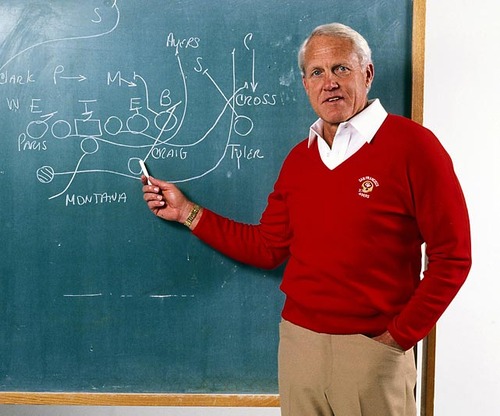 "He is an excellent athlete," says NFL consultant Bill Walsh of Bledsoe, a Washington State University product. "He's being asked, in a sense, to carry his team like Marino or Elway rather than just being a man who manages his team. There have been quarterbacks like Bart Starr, who was a great quarterback, but he was asked to manage his team. (Bledsoe is) in the category of a great individual performer who can carry a team.
"In the case of Drew, he does move very, very well and has a quick delivery," adds Walsh, the former San Francisco 49ers coach who has tutored both Joe Montana and Steve Walsh. "He's somewhere between an Elway and a Marino, but his style will be his own."
Bledsoe's modus operandi may be unique, but one can't help wonder how he rates in comparison to several modern-era greats at a similar stage in their careers. Since the American Football League joined the NFL in 1970, only eight quarterbacks have been selected with the first overall pick in the draft. Among the more notable names are Terry Bradshaw, Elway and Troy Aikman.
After 29 games behind center, Bradshaw, Aikman and Elway averaged 385 completions in 731 attempts, 4,684 yards, 26 touchdowns and 40 interceptions. In the same amount of games, Bledsoe has outdistanced the trio considerably, totalling 614 completions, 1,120 attempts, 7,049 yards, 40 touchdowns, 42 pickoffs and a 54.8 completion percentage. Of the group, only Cleveland signal caller Vinny Testaverde (441-905, 6,267 yards, 32 TD passes, 55 interceptions) came close to touching Bledsoe's 29-game numbers.
One of the few quarterbacks Bledsoe doesn't compare favorably to at the same stage is Marino. In his first 29 games, Marino topped Bledsoe in a number of areas, including passing yardage (7,782), touchdown passes (70) and completion percentage (61.9%). Bledsoe has posted more attempts (1,120-932), completions (614-577) and interceptions (42-25).
Viewing Bledsoe's brief career in a micro sense, he paced his peers in a number of passing categories last fall, outdueling Marino in attempts (691), completions (400) and net passing yards (4,555).
"(Bledsoe) can really throw the football," says Simms. "Except for Marino, I've just never seen that before. He throws the ball -- I don't know the right phrase -- with utter disregard for the defense. Like Marino. Like (Joe) Namath."
Like Marino. Like Namath. It's enough to plant visions of Super Bowls dancing in New Englanders' heads. Patriots fans may just be witnessing the football version of "The Natural" unfolding in Foxboro.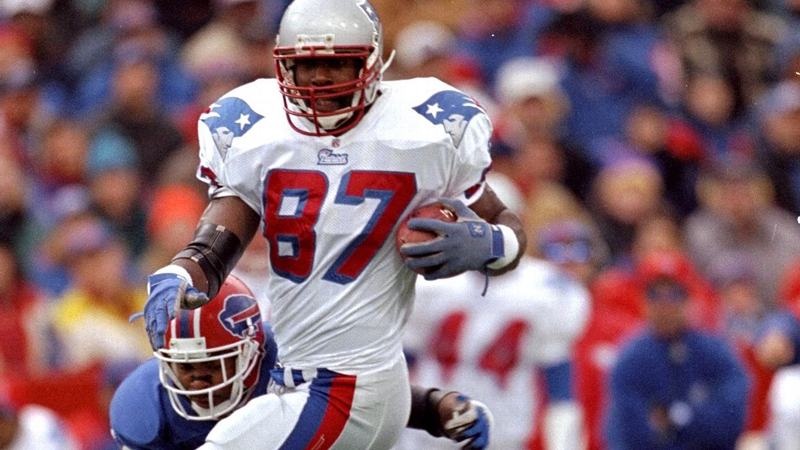 Bledsoe has been the beneficiary of his apprenticeship to Parcells - a known nurturer of young talent - and thoroughbred tight end Big Ben Coates (96 receptions). Departed receiver Michael Timpson (74) had a career year in '94, while sophomore Vincent Brisby (58), runner Leonard Thompson (65) and fullback Kevin Turner (52) caught on last year.
It was the first time in NFL history that a quintet from one squad each caught more than 50 passes. But someone had to deliver the goods, and for the most part, Bledsoe has more than held his own.
"He has the best physical tools of any Patriot quarterback ever," says McDonough, who has covered the Patriots since their AFL inception in 1960. "One of the most important tools is an arm, which he has.
"The most important thing you have as a quarterback is accuracy," McDonough adds. "Montana couldn't break a pane of glass, but he was very accurate and had good timing, which made him a great quarterback. Bledsoe is very accurate and he throws the ball with a lot of velocity."
With Bledsoe's God-given right arm and the proper pedigree (He is the son of longtime football coach Mac Bledsoe), the Patriots' offensive revolution has just begun. His world is one of almost limitless potential. Yet even Bledsoe's future success hinges on some variables, including his health and surrounding talent.
"He's a pure passer in the sense that he can throw 50 passes a game effectively," notes Walsh. "He doesn't have to have a running game because of his ability to throw and control a game. His limit will be what kind of (offensive) line he has and what type of receivers he'll throw to. His limit will be his supporting cast."