Biography - Joe O'Shea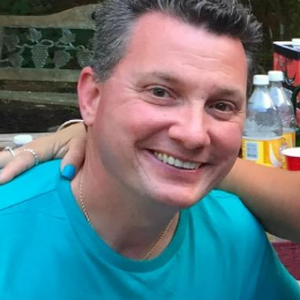 A lifelong storyteller, I began my career as a "cub reporter" covering my high school's hockey team for the Daily Transcript newspaper in Dedham, Mass. As a senior at Xaverian Brothers High School in Westwood, I would attend a game, take copious notes, conduct post-game interviews, race home to my typewriter, pound out a game story and rush the hard-copy to the nearby Transcript office prior to our midnight deadline. Once I got a taste of the newspaper business, I was hooked. If I had been born a generation earlier, I would have spent my career as a journalist and editor.
After completing a self-directed readings-and-research project titled, "Ethics in Journalism," at WNEV-TV, Channel 7 in Boston, I graduated from Boston College and went back to work as a sports staff writer for the Transcript and the News Tribune, a pair of daily newspapers that covered a number of suburban cities and towns to the west and south of Boston.
Before long, I was also freelancing for the Quincy Patriot Ledger, the MetroWest Daily News, Boston Baseball Magazine, the Boston Herald, the New England Sports Network website, New England Patriots Football Weekly, AAA Horizons newspaper, BJ's Wholesale Club Journal, and other publications.
While I loved the journalism game, the disruptive advent of widespread internet access was beginning to negatively impact the newspaper business. After consulting with a variety of mentors and career contacts, I devised a plan to make a career pivot to the corporate communications field.
First, I was advised to seek an opportunity at a public relations agency, so I went to work at the David P. Monti Advertising & Public Relations Agency in Providence, RI. During my time in Rhode Island, I gained real-world business experience while helping clients to communicate with a variety of stakeholders. After a year at the Monti Agency, I earned my first organizational communications role at Bentley College, where I handled internal communications and public relations for the Waltham, Mass., business school.
While at Bentley, I realized that web pages and websites were rapidly replacing print publications, so I made a conscious decision to develop my technical skills. After taking several HTML web-programming courses at Bentley, I hand-coded my first writing portfolio website in the late 1990s and positioned myself as web-content developer and web-content manager for future employers.
Where I've always loved the art of writing, editing, communicating and developing/managing web content, I've embraced the role of "worker bee" and prefer the role of an individual contributor. I've never aspired to climb the corporate ladder or manage teams. As a result, my corporate communications career has typically consisted of a series of two- to five-year assignments – mixed in with some consulting work – in a variety of industries that includes advertising, public relations, health care, banking/financial services, higher education, high-tech, sports and consumer goods, among others.
After working for Bentley and in the aftermath of a parent's untimely passing, I engaged in full-time consulting work for Reebok and Palm, Inc.; handled writing assignments for Northeastern University, NStar and the Boston Herald, among others; and developed websites for some small businesses and not-for-profit organizations on the South Shore. I returned to permanent roles for the Dana-Farber Cancer Institute, Liberty Mutual, and then enjoyed a five-year stint handling internal communications and intranet management for the Federal Reserve Bank of Boston (Boston Fed).
Then, during the Financial Crisis and ensuing Great Recession, unemployment and underemployment were all too common issues for workers*, especially for mid-career and senior-aged employees who had to battle age bias based on erroneous assumptions. I was no exception, experiencing some unfortunate career instability. For several years, I alternated between full-time roles and contract gigs, and fell victim to a couple finance-driven layoffs. In one instance, I received a raise and a promotion during an annual review, only to be told six weeks later that my role was being eliminated for financial reasons.
Fortunately, since 2019, I've found a very good professional home at Sensata Technologies. Reporting to an excellent supervisor who is a compassionate, inspiring leader, I've worked to build out the Information Technology Department's employee-communications function. Most recently, we launched a new, modern corporate intranet, and I earned a Sensata Technologies Personal & Business Leadership Award for my role in this project.
My career highlights include:
Journalism/Writing:
Covering the New England Patriots for two years, culminating in an eight-day trip to cover Super Bowl XXXI in New Orleans.

Writing a magazine profile about Pro Football Hall of Fame coach Bill Parcells.

Interviewing former San Francisco 49ers coach Bill Walsh, another Pro Football Hall of Fame coach, who revolutionized the game by introducing the West Coast Offense.
Writing a profile about Boston Celtics legend Bill Russell that required me to interview Russell and his fellow Basketball Hall of Fame member Tommy Heinsohn.
Federal Reserve Bank of Boston:

Being part of a team that built a brand-new intranet for the Boston Fed.
Managing the company-wide intranet content-management team for the Boston Fed.

Palm, Inc.:

Handling internal communications for Palm, Inc., in Silicon Valley during the height of the "Tech Boom" of the late 1990s and early 'aughts.

Mass. Eye and Ear Infirmary:

Spending several weeks as the media liaison for a British documentary crew following a young patient with a mysterious condition. The work involved accompanying the crew to the patient's inner-ear/brain surgery, which proved to be a fascinating experience.

Placing Department of Ophthalmology Chair Joan Miller, M.D., as the lead expert in a front-page Investors Business Daily feature article about age-related macular degeneration (AMD).

Berg Health:
Launched internal-communications function at Berg Health, a start-up biotech.

Sensata Technologies:
Establishing the Information Technology Department's employee communications function.
Building the IT Department's "IT Hub" intranet site.
Being part of the team that built the company's new employee intranet.
When he's not at the office, Joe treasures time with family, is an avid walker, loves Boston sports and is passionate about Boston College football. When he has time, Joe loves tackling the occasional freelance feature story for Cape Cod LIFE Magazine.